Introducing the Cardano Startup Index and our First Token Partner, Paribus!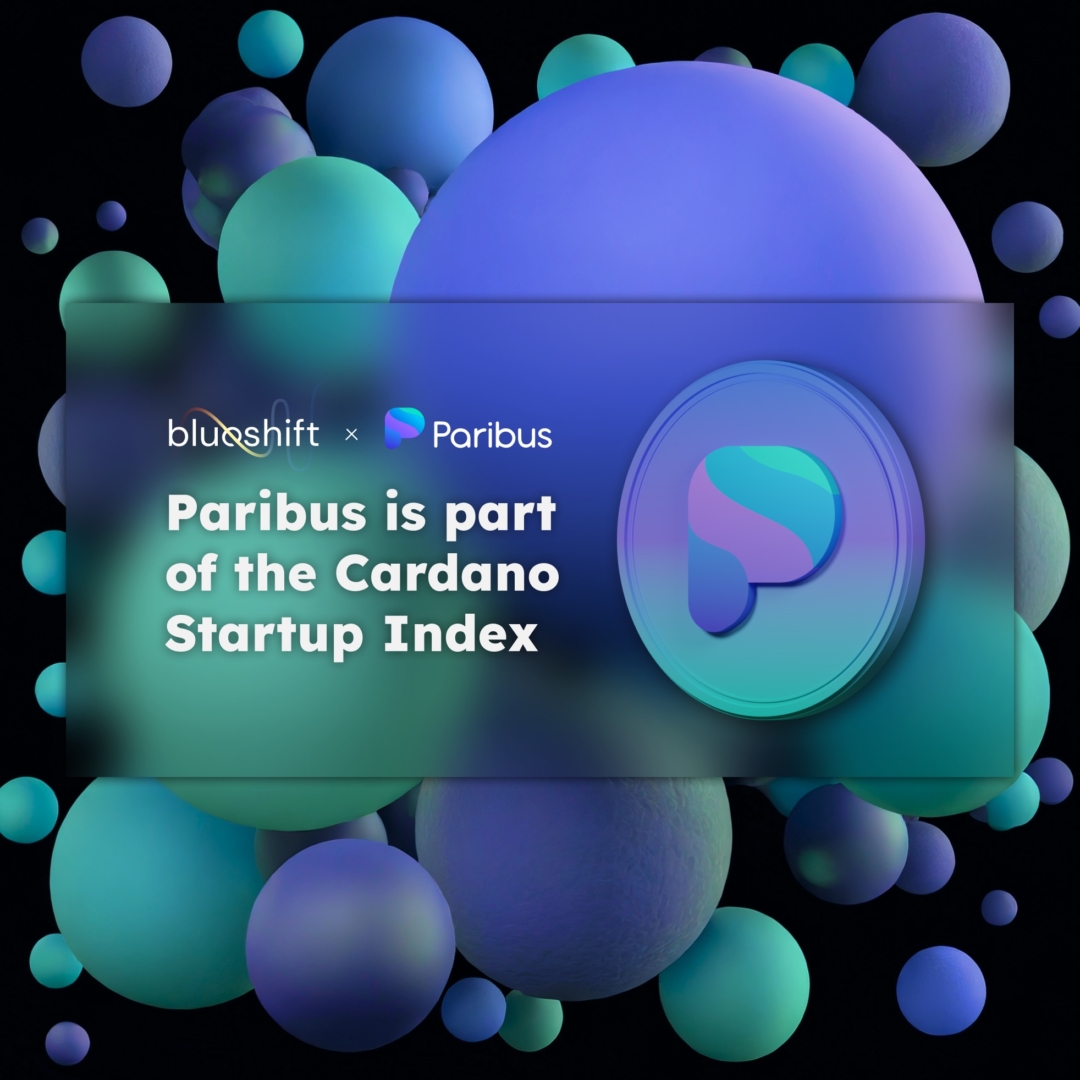 The Cardano Startup Index is an exciting new initiative designed to highlight and support emerging projects within the Cardano blockchain ecosystem. As more developers and entrepreneurs build on Cardano, some of these projects begin to explore opportunities beyond the Cardano network, seeking to integrate with other blockchains to increase their reach and access to different markets. On the other hand, projects that are coming from other chains and want exposure to Cardano's ecosystem can also do so via the Cardano Startup Index.
Blueshift is a platform that aids these projects in their expansion by providing interoperability to other ecosystems, thereby enhancing their liquidity and visibility. The Cardano Startup Index is a curated collection of innovative projects that are branching into Cardano or expanding beyond Cardano and venturing into the world of multi-chain operations.
The team behind the Cardano Startup Index has spent recent months diligently interacting with a variety of projects to assemble a portfolio that captures the early-stage growth occurring on Cardano. This portfolio is not just a list; it's a showcase of the potential and innovation brewing within the Cardano community.
The final selection of projects to be included in this portfolio has been made, and the official launch is slated for the coming weeks.
As part of the introduction to the Cardano Startup Index, Blueshift is proud to announce its first partner in this endeavour, Paribus. Paribus is a key player, providing their community with new cross-chain trading options for their PBX tokens. This partnership is a testament to the collaborative spirit of the Cardano ecosystem and the shared vision of interoperability and growth among different blockchain platforms.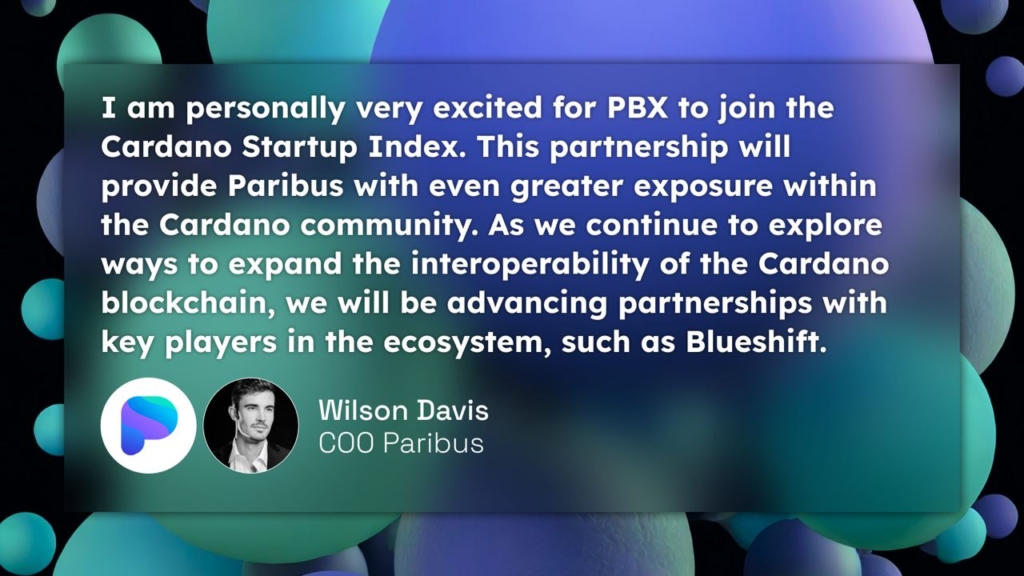 I am personally very excited for PBX to join the Cardano Start Up Index. This partnership will provide Paribus with even greater exposure within the Cardano community. As we continue to explore ways to expand the interoperability of the Cardano blockchain, we will be advancing partnerships with key players in the ecosystem, such as Blueshift.

Wilson Davis – Chief Operating Officer – Paribus
Learn More About Paribus
Paribus is a cross-chain, decentralised finance protocol that facilitates borrowing and lending across different blockchains. You can use a variety of exotic digital assets as collateral, including NFTs, LP tokens, synthetic assets, and more. The protocol's aim is to broaden the use cases for such assets, allowing holders to collateralise them for loans or to earn interest. It operates on the principles of decentralisation, removing the need for traditional financial intermediaries and offering users direct control over their digital assets in a secure environment.
Visit the Paribus website to learn more.
More about Blueshift
The Blueshift is a decentralized exchange that leverages portfolio management within a cross-chain environment to optimize trading. It features low impermanent loss, low slippage, and the ability to conduct zero fee arbitrage, which, combined with a user-friendly asset management experience, sets it apart as a unique DeFi solution. Blueshift's cross-chain portfolio-based approach aims to enhance connectivity across different blockchains, significantly reducing transactional losses and boosting capital efficiency. The DEX is constructed with a unique codebase verified by Certik, offering a secure and innovative platform for liquidity management. It facilitates rapid swaps across multiple blockchains, which are claimed to be 15 times faster than traditional main bridges, and provides curated lists of indexes catering to various ecosystem needs and risk/reward preferences. Additionally, it boasts a system designed to lower impermanent loss by up to tenfold and offers a hassle-free approach to liquidity provisioning where users can contribute with either a single token or multiple tokens.
Visit the Blueshift to try out our DEX and cross-chain swaps.