Blueshift and DeFiYield Team Up to Enhance the DeFi User Experience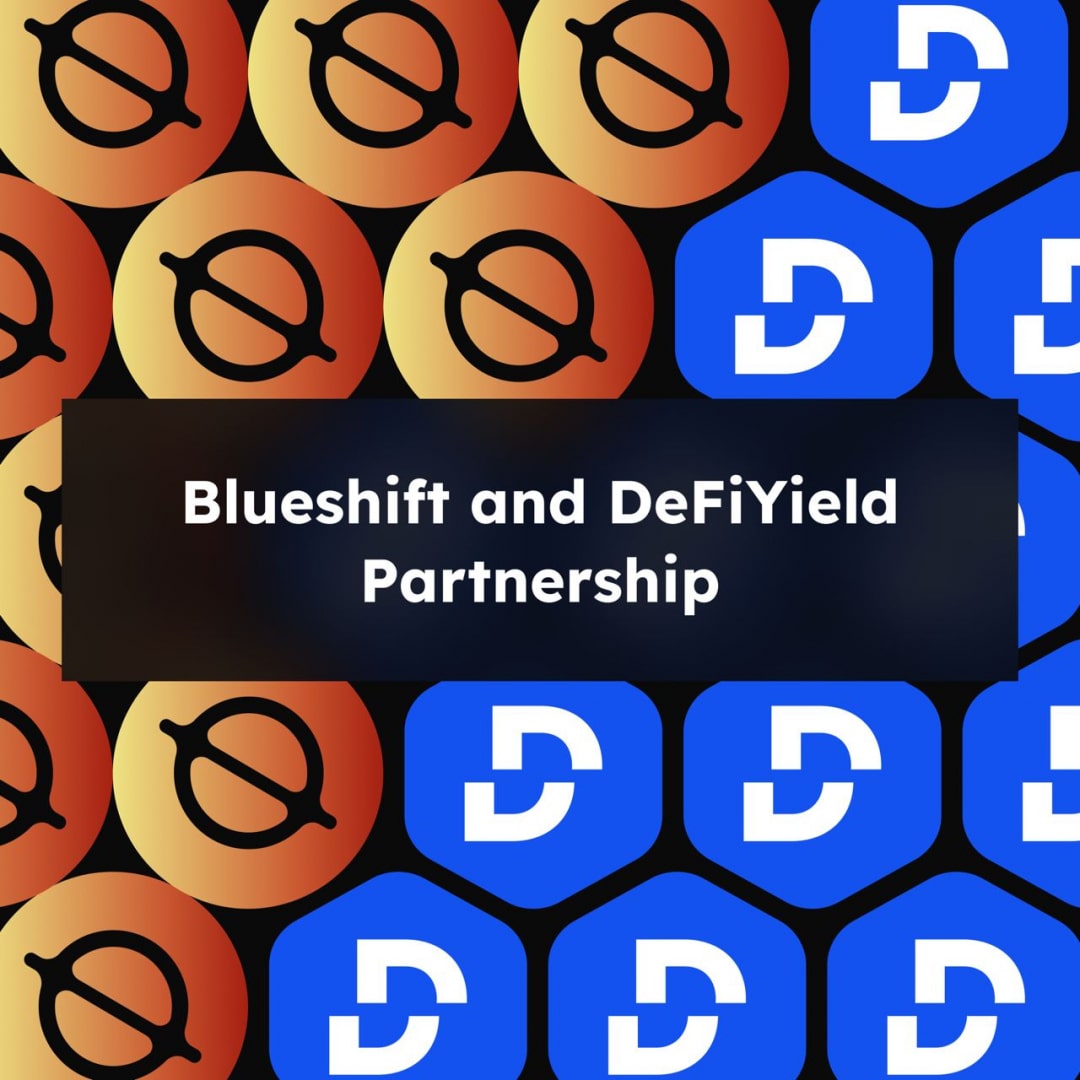 Blueshift and DeFiYield have recently announced a strategic collaboration, allowing Blueshift users to easily track the performance of their holdings along with the price of various tokens in the Blueshift ecosystem. All that is required for tracking liquidity provided to the Blueshift platform and one's yield farming positions is connecting one's wallet to the DeFiYield app, thereby granting it read access to the relevant data.
This partnership is a testament to Blueshift and DeFiYield's commitment to providing users with an efficient, secure and user-friendly experience in trading and managing their digital assets.
More About DeFiYield
DeFiYield is a one-stop solution for all your crypto portfolio management needs. It gives you an overview of your assets across multiple blockchain networks, allowing you to track deposits, NFTs and transactions from your wallets.
Furthermore, the platform features sophisticated security measures such as website scanning and smart contract monitoring for known vulnerabilities — helping keep your crypto holdings safe.
All in all, DeFiYield is an amazing toolkit for managing your crypto investments. Visit https://defiyield.app to find out more and start making the best of your digital assets!
About Blueshift
Blueshift is an innovative decentralised exchange built to provide users with fast and efficient portfolio swaps. It uses smart algorithms to form virtual pairs within a portfolio, relying on deep liquidity to ensure low slippage rates. Furthermore, the platform allows for single-token liquidity provisioning, significantly simplifying the user experience. With its multi-chain compatibility, users can easily swap tokens across different blockchain networks.
Blueshift is set to revolutionize the decentralised exchange landscape, providing a secure and efficient platform for users to perform token swaps.
Be sure to visit our website, https://blueshift.fi, join our Discord and follow us on Twitter to keep up with our launch. We're looking forward to seeing you in our community.