Blueshift Cross-chain Pepe NFT Mint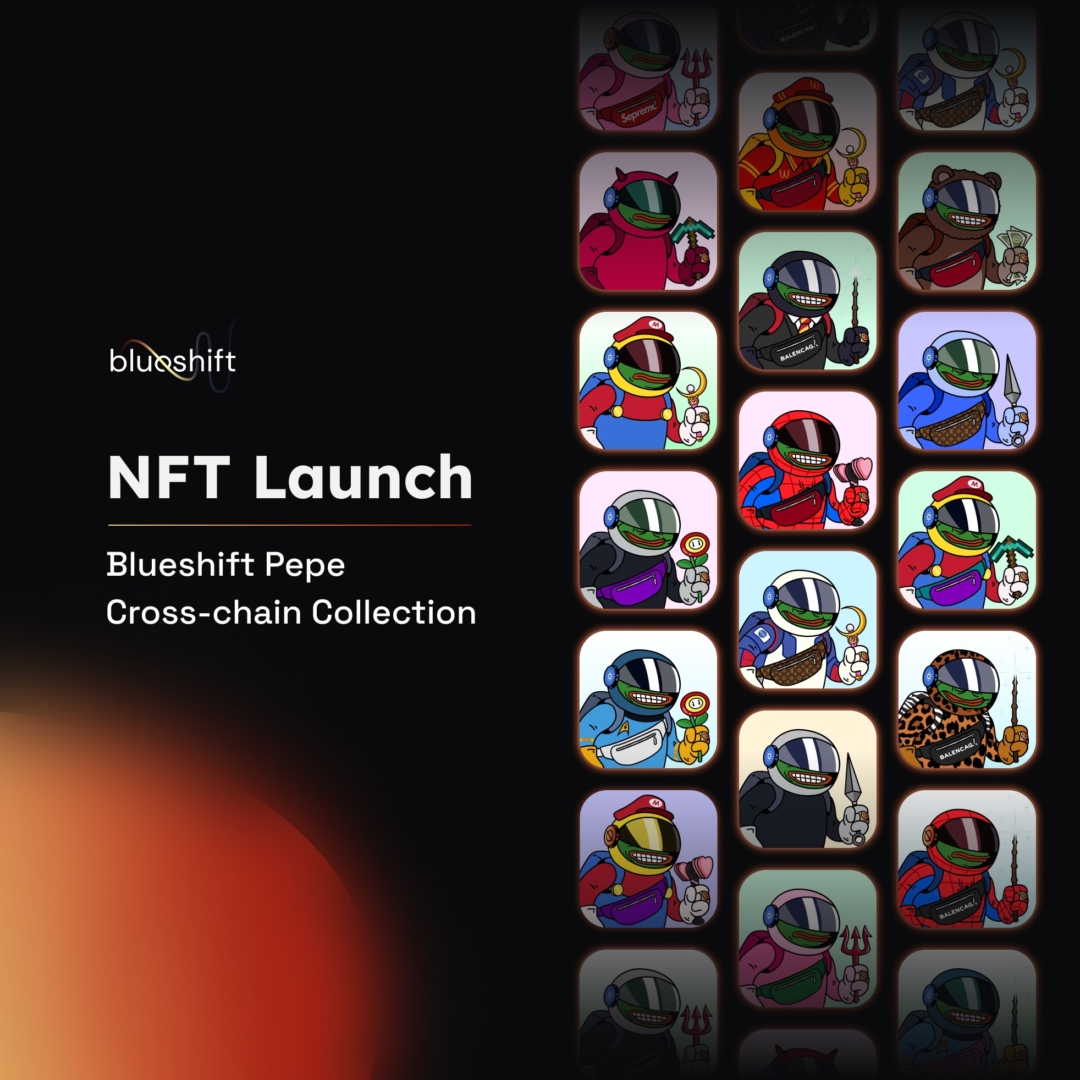 This is the moment that you have all been waiting for. It is time for all white list participants to be able to have first-mint access to the Blueshift Cross-chain Pepe NFT collection.
White list minting will last until 14th August 2023 13:00 UTC so there is no need to rush your mint, although you will have access to the rarer Pepe's in the collection if you do. After the white list period, all participants will be able to freely mint until the allocation of the NFT is complete.
Each whitelisted address can mint up to 5 NFTs.
Minting is only done via NMKR Pay. Please use the mint button on our website to access and pay for your mint.
We appreciate all of the support from the community and look forward to having you all help steer the direction of the Pepe NFTs to help grow the cross-chain ecosystem with Blueshift.
NFT Policy ID:
00f2dedb685b9502e34a48379e9e7dac94ecbc66c5d67818eadf56fd
You can access secondary sales on NFT marketplaces, please use the policy ID for searches until listings are verified.