Cardano Native Token Campaign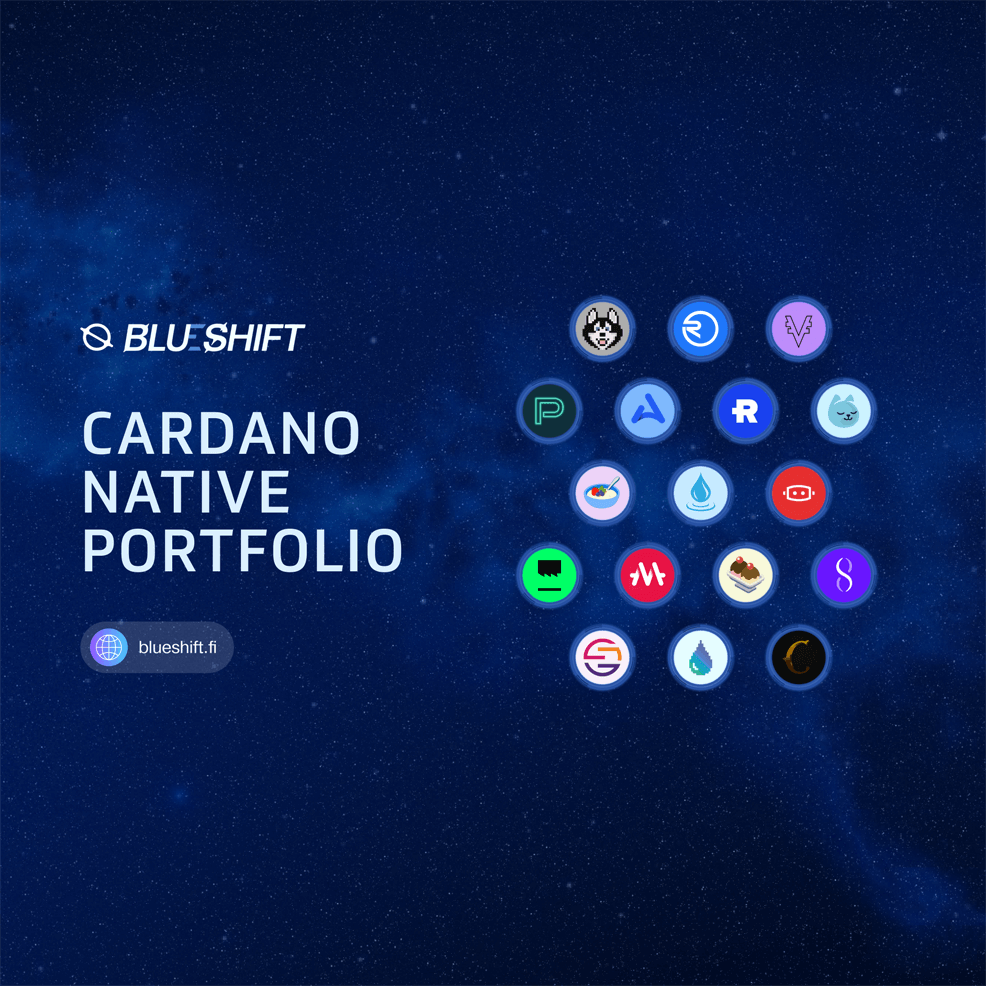 Many exciting events are about to occur for Blueshift users as well as soon-to-be Blueshift users, such as the Blueshift Liquidity Provision Competition and the release of a new cutting-edge trading and liquidity provision UI.
There is, however, one event that most likely excites the Cardano community more than any other! This is of course the launch of the Cardano Native Token Campaign — which is teased via the title of this article, and will be detailed in the following sections.
The Campaign
There is much more behind the actual campaign than the simple desire to engage the Cardano community to participate in Blueshift's day-to-day community matters. The Blueshift team will, as part of the campaign, deliver connectivity to Cardano wallets as well as receive high-level support from Milkomeda with regards to token bridging.
The foundation of the campaign, however, is to create a CNT portfolio that is completely aligned with what the Blueshift and Cardano communities desire.
Before the portfolio is created, feedback will be collected from community members for approximately 2 weeks, starting June 16th!
The Cardano Community Matters
The Blueshift Community and the wider Cardano community will be able to directly influence which tokens will be added to the CNT portfolio that is to be created in the coming weeks!
To do so, community members should respond to the tweet announcing the CNT portfolio campaign, and suggest the tokens they would like to see in the Cardano Native Token portfolio — in the comments.
Afterward, community members should engage through social media posts that highlight various Cardano projects. These posts will essentially be project highlights which will be posted every two days, starting June 16th.
The projects highlighted will be the ones suggested by the community in the first social media post announcing the CNT campaign, as well as projects that the Blueshift team deems too important for the wider Cardano community to miss out on.
Once the engagement segment of the campaign has been finalised — the Blueshift team will evaluate how much support each Cardano token received, and create a CNT portfolio accordingly!
Conclusion
By creating a CNT portfolio, Blueshift will bring more liquidity to the most popular and supported Cardano projects, as well as more well-deserved exposure!
That is why the Blueshift team urges all Shifters and Cardanians to take an active part in the campaign, to ensure the portfolio contains the best of the best. By doing so individuals will not only support Blueshift, whose innovative liquidity portfolio approach is revolutionising DeFi, but the broader Cardano ecosystem as well.