Kava Liquidity Campaign: A Resounding Success on Blueshift Decentralized Exchange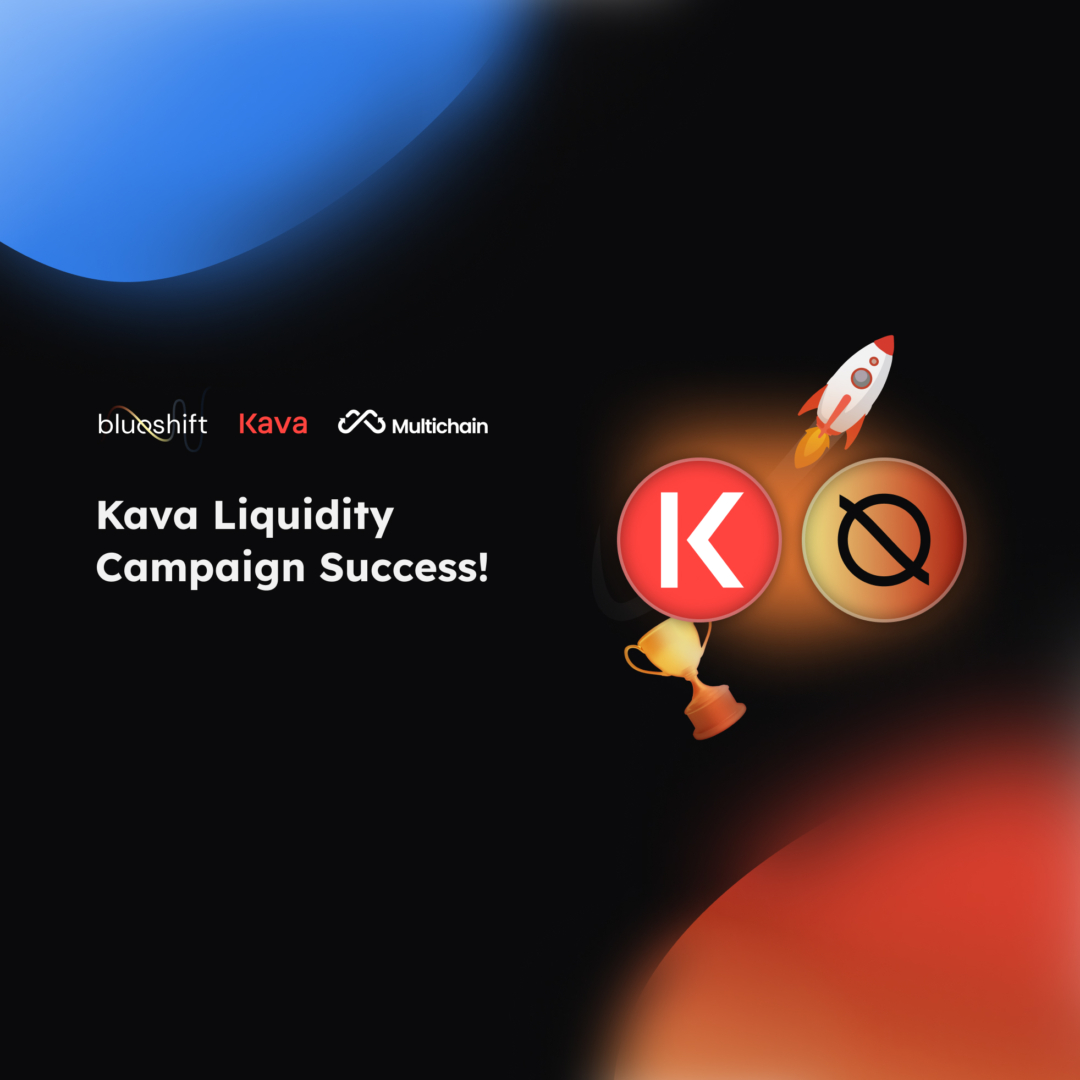 The recent conclusion of the Kava liquidity campaign on Blueshift, a prominent decentralised exchange, has yielded results that surpassed our expectations. This successful endeavour was made possible by the seamless collaboration among Blueshift, Multichain, and the Kava Foundation. Given Kava's base as an Ethereum Virtual Machine (EVM)-based blockchain, the integration process with Blueshift proved to be both efficient and straightforward for the team.
With an influx of new users and increased liquidity for the Kava chain, this campaign has laid a solid foundation for further growth in the Kava and Blueshift communities. In this article, we'll provide insights into the campaign, discuss the rewards distribution, and introduce the new liquidity pool.
Campaign Participation and Social Media Engagement
The campaign saw over 250 valid entries in the liquidity provisioning event, demonstrating strong interest from the community. Additionally, the campaign generated more than 300 interactions across various social media platforms, with many enthusiasts participating in discussions on Discord and Telegram. Users expressed a keen interest in learning about asset bridging via Multichain and the Kava blockchain, further expanding the communities' knowledge and expertise.
Interviews and AMA Sessions
During the course of the campaign, we hosted several interviews and Ask-Me-Anything (AMA) sessions. These events were highly successful, with many participants joining in to learn more about Blueshift and our cross-chain objectives. The sessions not only provided a platform for community members to ask questions but also fostered a deeper understanding of the Kava blockchain and the benefits of decentralisation.
Kava Token Rewards and Fair Distribution
During the campaign, our partners at Kava contributed $5,000 USD worth of Kava tokens as rewards for participants in the liquidity provisioning event. These rewards have now been fairly distributed among all eligible users, who have demonstrated compliance with the program guidelines and refrained from attempting to exploit the system.
To ensure the integrity of the campaign, we took measures to penalise fraudulent entries and duplicates originating from the same IP addresses. This approach is consistent with our handling of previous campaigns, as we always prioritise transparency and fairness.
Introducing the New Liquidity Pool
In response to the campaign's success, the Blueshift team has established a new liquidity pool featuring KAVA, BLUES, and USDT tokens. This development not only enables users to gain increased exposure to the Kava chain but also offers them an opportunity to earn rewards in the process.
Conclusion
The Kava liquidity campaign on Blueshift has been a resounding success, and we are excited about the new users, liquidity, and opportunities it has brought to the Kava and Blueshift communities. We are committed to continue fostering growth in these communities and look forward to organising more campaigns in the future to strengthen their collaboration.