Blueshift's Expansion to Kava: A New Chapter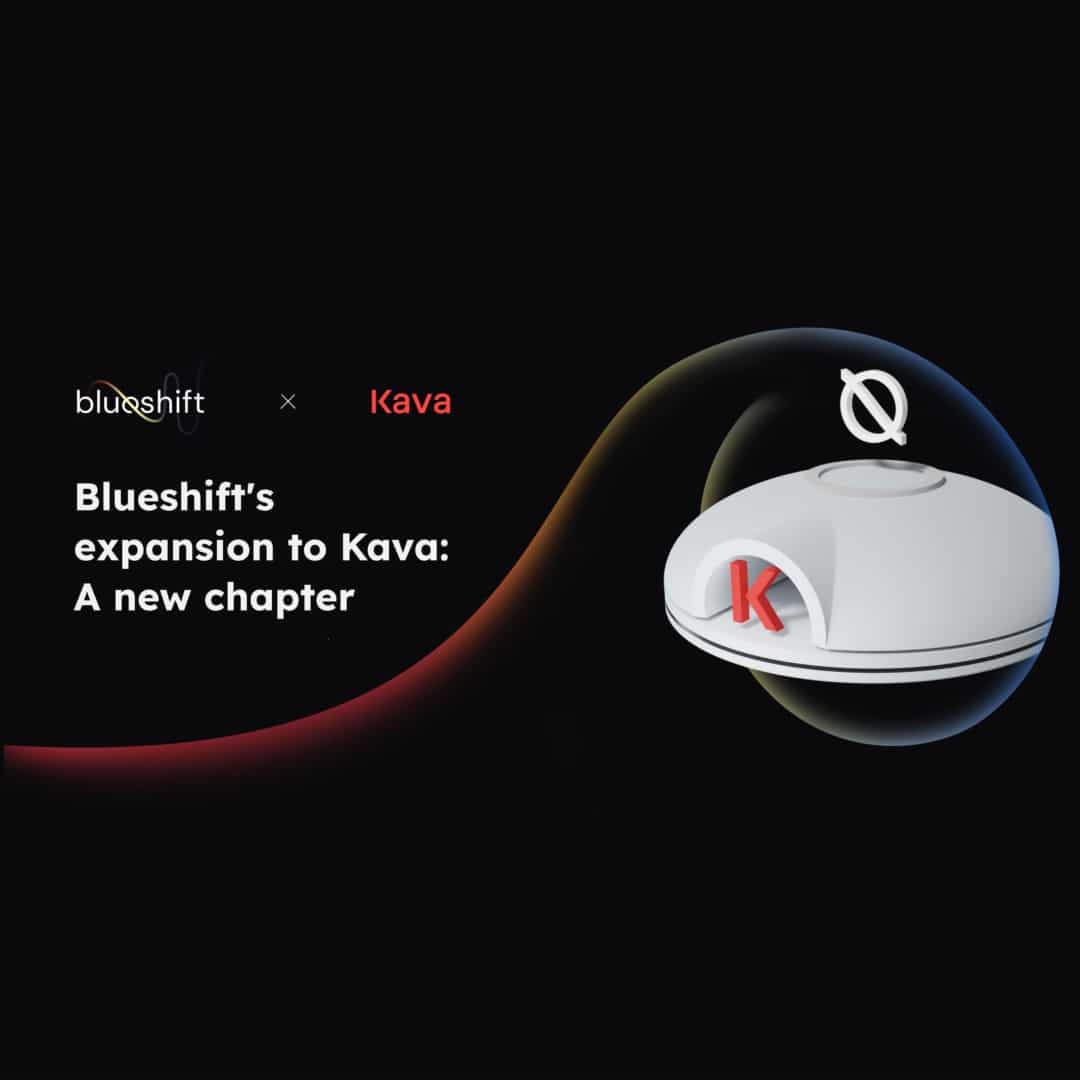 Blueshifts Cross-chain Interoperability Goals
Blueshift is a cross-chain interoperable decentralised exchange that operates on the Milkomeda Cardano C1 Side-chain for Cardano and the Milkomeda Algorand A1 Rollup for Algorand. As a part of our goals to become a dominant cross-chain ecosystem, we are now expanding to the Kava blockchain allowing users on Kava and connected ecosystems exposure to our existing liquidity and network connections.
Our plans to expand to more and more blockchains and become more interoperable are our main goals and key to the success of cryptocurrencies in general.
What is Kava
Kava is a decentralised blockchain that combines the speed and interoperability of Cosmos with the developer power of Ethereum.
This allows a development team to connect to various other blockchain ecosystems while easily building on the Ethereum Virtual Machine (EVM), which is widely adopted and used on various blockchain blockchains in the cryptocurrency and decentralised finance space (DeFi) .
Why Expand to Kava
The Kava blockchain and its capabilities align directly with that of Blueshifts. Expanding to Kava is a perfect fit in terms of its user base and DeFi protocols currently built on Kava, and it could take advantage of further exposure to chains they are not currently open to.
When Is the Launch of Blueshift on Kava
At the time of writing this article, the launch of Blueshift on Kava is imminent. In terms of readiness for the launch of Blueshift on Kava, all things are in place. The DEX and yield farms are all working as intended after our public testnet phase of engagement.
We suggest following us on social media and our community channels in order to keep up to date with the latest developments and news on our Kava launch.
Learn More About Kava
Kava is a blockchain platform that enables users to create financial applications and services using blockchain technology. Kava is designed to provide users with a more secure, transparent, and efficient financial system.
Kava is built on top of the Cosmos SDK, a modular framework for building blockchain applications. This means that Kava has access to all of the features and functionalities of Cosmos, including interoperability with other blockchains.
Kava also has its own cryptocurrency, KAVA, which is used to pay transaction fees on the Kava network and to provide liquidity for the lending platform.
Overall, Kava is an innovative blockchain platform that offers a variety of financial services and uses the latest blockchain technology to ensure security and transparency.
Learn more About Blueshift
Blueshift is an advanced decentralized exchange built on the Milkomeda network, with the ability to support multiple chains. The platform facilitates fast swaps and cross-chain liquidity transfers, as well as offering single-token liquidity provision. Additionally, Blueshift presents exclusive portfolio pools that allow tokens to be grouped together, which improves capital efficiency during swaps, reduces slippage, and minimizes impermanent loss.
By leveraging virtual pairs, Blueshift guarantees optimal liquidity usage for swaps, while the portfolio pools provide an excellent indication of how specific portfolio types perform in the ecosystem, with a total locked value that reflects market fluctuations. Users can also easily access single token liquidity provision via Blueshift's portfolio pool configuration.
Moreover, Blueshift's cross-chain capabilities ensure smooth liquidity transfers across various blockchains and ecosystems using bridging and cross-chain partners such as Multichain.