Blueshift's Hot Deal: $10,000 in ADA Rewards for Farmers in the Next Two Weeks!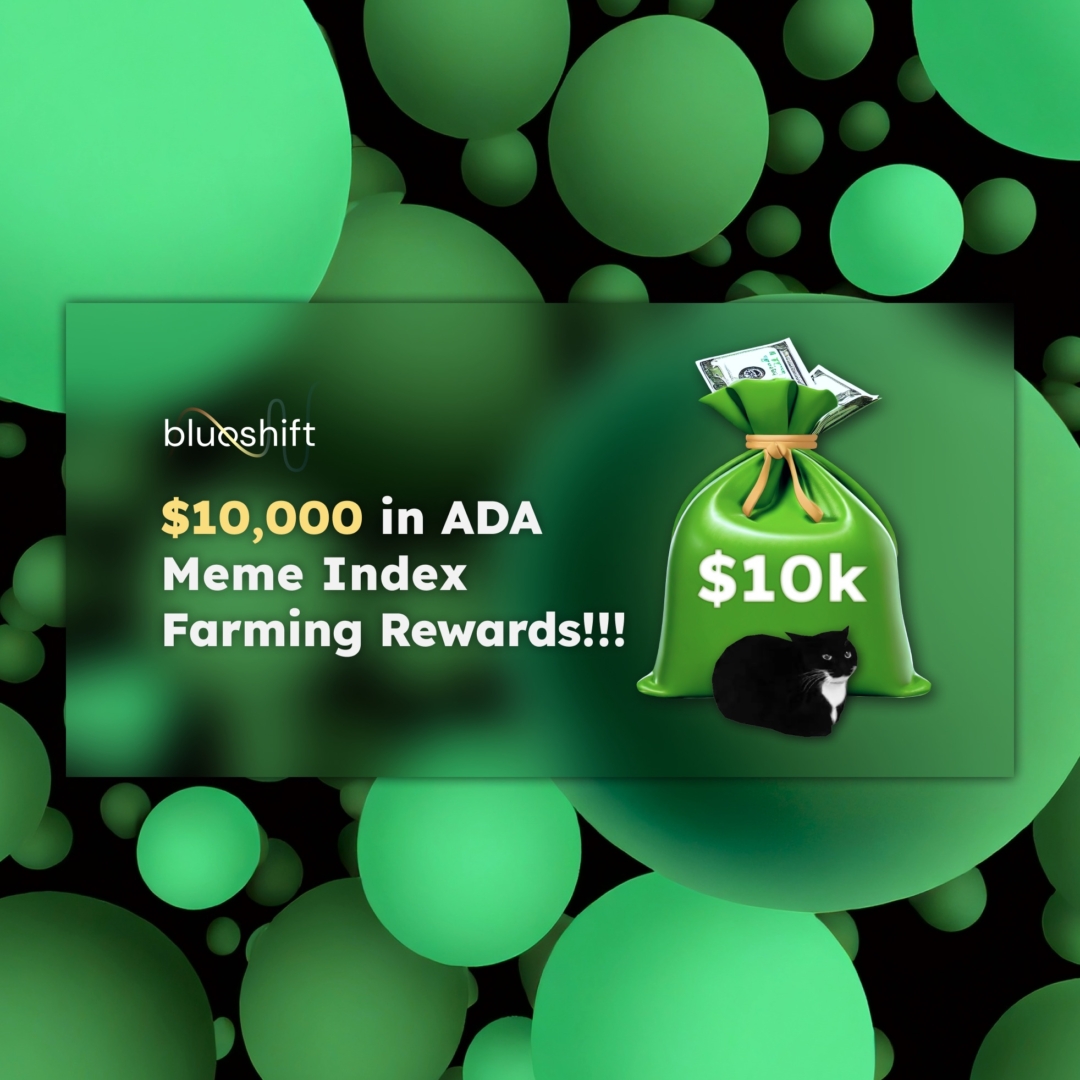 Blueshift is excited to announce one of our new innovations, the super-powered Syrup Pools.
Syrup Pools allows us to reward liquidity providers with any token as a reward for farming in our pools. Liquidity providers can now earn more enticing rewards with every block in our special portfolios.
One such special portfolio is the new collaboration between Blueshift and Meme Corn named the Meme Index. This initiative marks a step in integrating meme coins, which are typically known for their social media-driven popularity and often volatile nature, into more structured financial ecosystems.
The Meme Index aims to aggregate various meme coins, offering traders and speculators a more streamlined way to get diverse exposure to these often hilarious but increasingly popular assets. The partnership with Meme Corn, a launchpad specialising in meme coin offerings, ensures that the index is well-curated and reflective of the meme coin market's dynamics.
To turbocharge the launch of our inaugural Syrup Pool, we're thrilled to reveal the first Syrup Pool rewards, a whopping $10,000 USD worth of ADA, with our newly created Meme Index.
Joining the new Meme Index and earning the Syrup Pool rewards is easy.
Connect your wallet and add liquidity to the Meme Index in a few easy steps.
Connect your wallet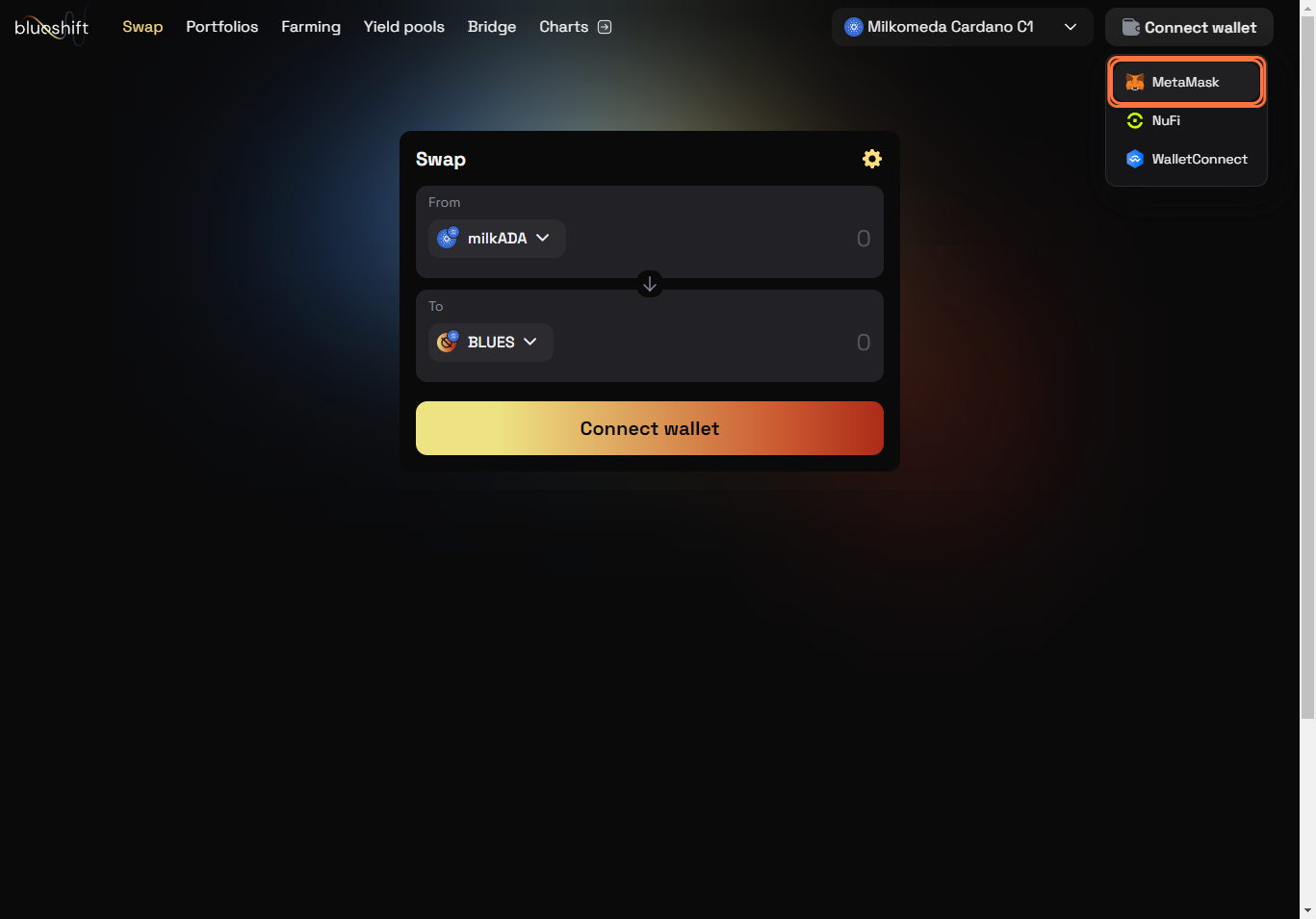 Visit the DApp at: https://app.blueshift.fi
Connect your wallet, in this case, we are using MetaMask. We also support NuFi and WalletConnect.
Navigate to "Portfolios" & the "Meme Index"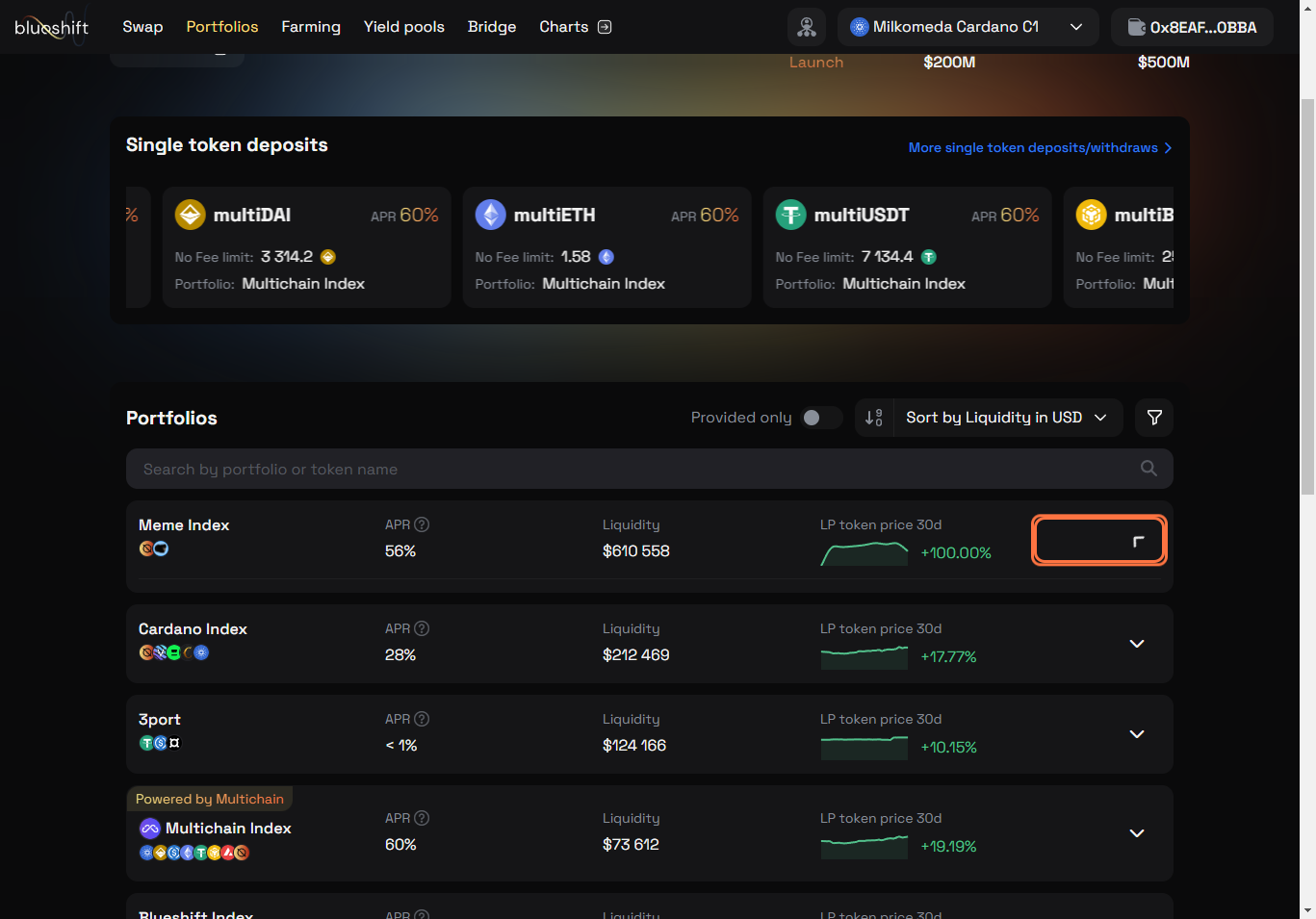 From the top menu, click on "Portfolios" and then expand the "Meme Index" to see the details and options.
Click on "Add Liquidity"
Define Amounts for Liquidity Provisioning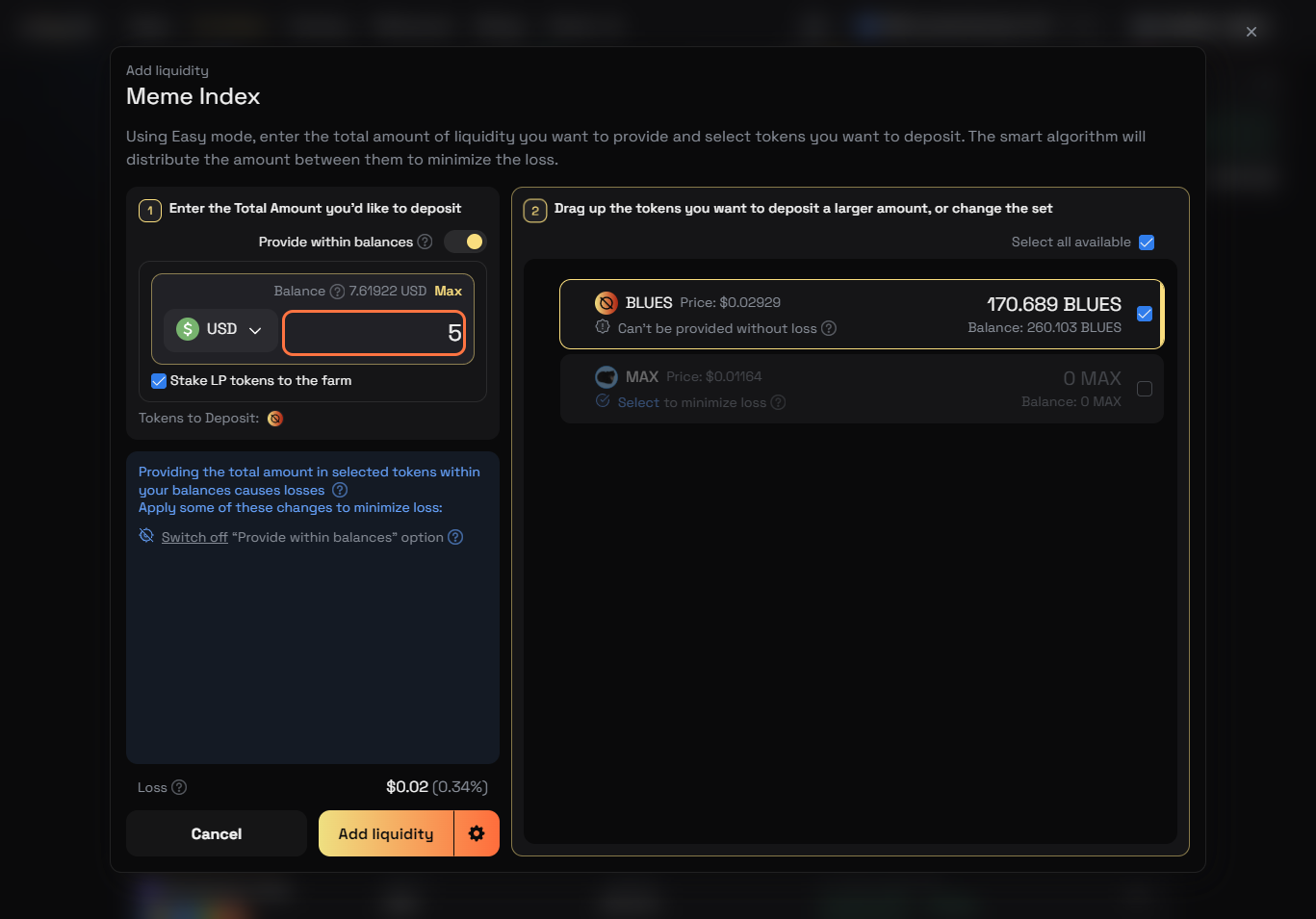 From the "Add Liquidity" screen, choose the amount of value in terms of USD you wish to provide.
The Blueshift DEX will determine how many assets you have in your wallet to be able to provide liquidity. If you don't yet have any compatible assets for the Meme Index, start by swapping assets for one that exists in the Meme Index.
Select the Assets to Add as Liquidity
From the assets selection on the right side of the screen, choose which assets you wish to add. In this case, we are choosing "$BLUES" to add as liquidity.
Check for any errors or warnings in the interface.
Click "Add liquidity" when you're ready to proceed.
Confirm & Add Liquidity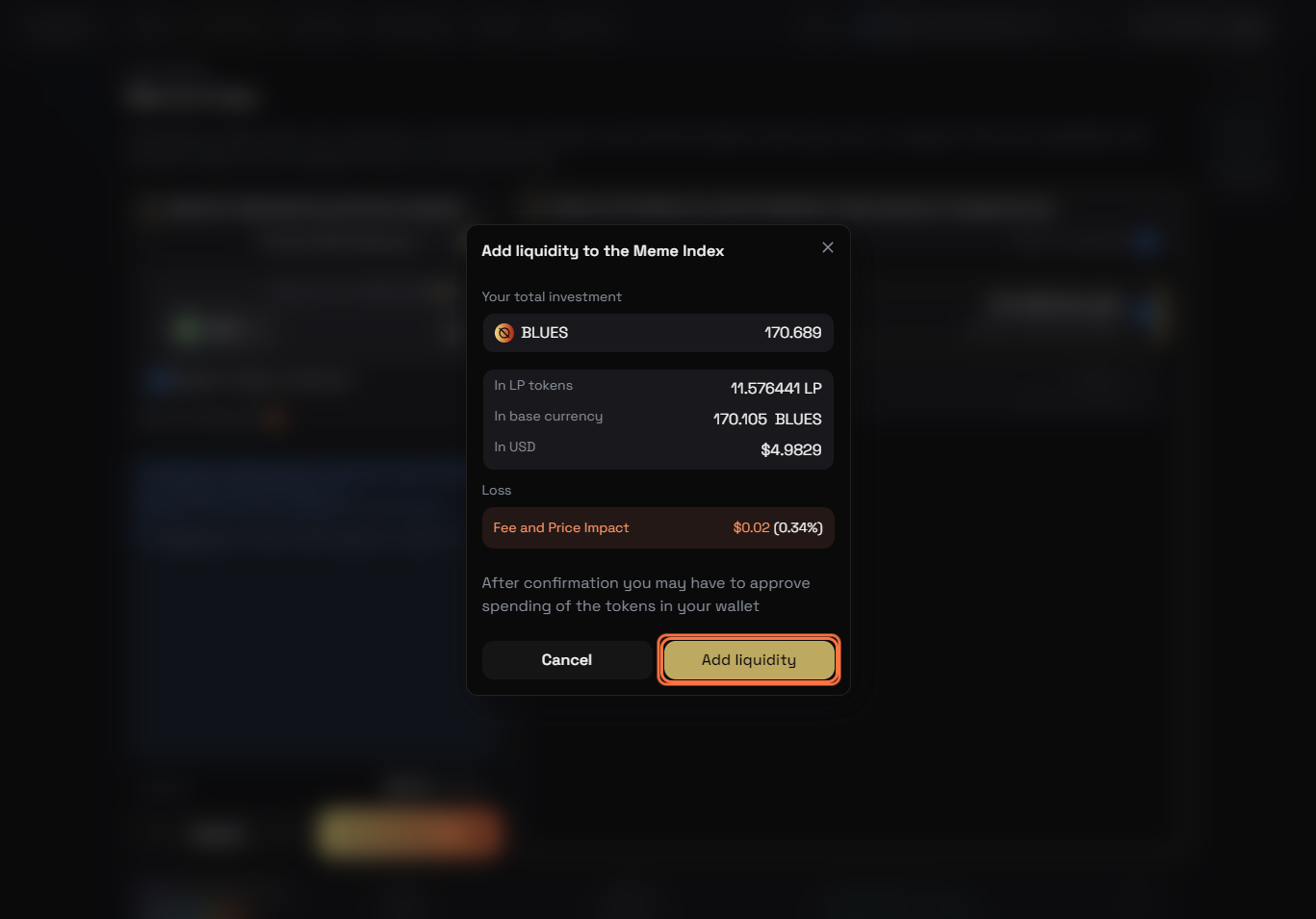 On the confirmation screen, click the "Add liquidity" button to confirm the action. From your wallet, you will be prompted to provide liquidity. Confirm the details in your wallet.
You have now successfully added liquidity to the Meme Index and can harvest your farming rewards.
It's easy to get started! Visit the DApp at: https://app.blueshift.fi and start earning those Syrup Pool rewards for providing liquidity to the Meme Index.
The rewards will only be available for the next two weeks from 2nd November until 18th November.
This synergistic effort between Blueshift and Meme Corn, culminating in the Meme Index with its enticing Syrup Pool rewards, reflects the evolving landscape of the crypto ecosystem. We're not just embracing the whimsical world of meme coins; we're elevating it, offering a platform where these community-driven assets can flourish and gain mainstream recognition.
We're ecstatic about the future as we envision the Meme Index soaring alongside our other innovative portfolios. This is just the beginning of a journey filled with exciting collaborations and vibrant community engagement. Join us as we reshape the DeFi landscape, one Syrup Pool at a time.