Bridgeless Cross-Chain Swaps Campaign Complete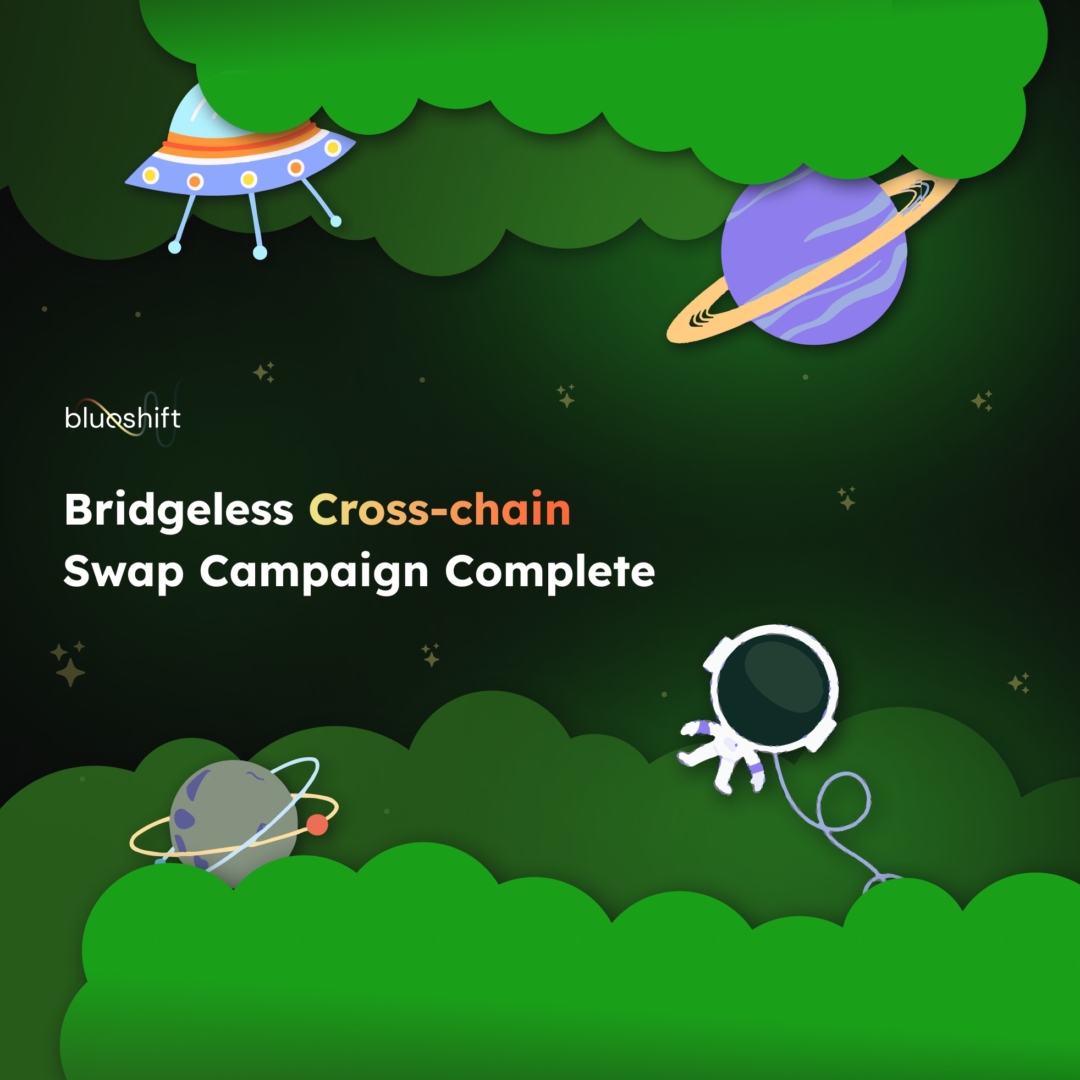 To celebrate the launch of Blueshift's bridgeless cross-chain swaps between Polygon and Milkomeda Cardano C1 sidechain, the Blueshift team ran a Zealy campaign aimed at engaging with our community to help share the news and information about the new cross-chain protocol.
This new protocol, built by the Blueshift team, does not use bridges or wrapped assets like many other cross-chain protocols and can provide the swapped assets to the user's wallet in under 10 seconds. Users can now easily swap assets from portfolios on our DEX from Polygon to Milkomeda C1 and vice versa via the Blueshift decentralised exchange.
After auditing all of the responses and submissions manually, we are now happy to announce the top 5 users from the campaign sprint.
StrongMind0
Ema31454441
iddanny111
Ufada_D
FrischaWidyaa
We'd like to congratulate all the contestants in this campaign and thank our ever-growing community.
If you missed out on this competition, don't worry, there will be many more as we grow and expand the Blueshift ecosystem connecting more chains and allowing cross-chain swaps on our platform.