Celer and Blueshift bring multi-chain portfolios to Algorand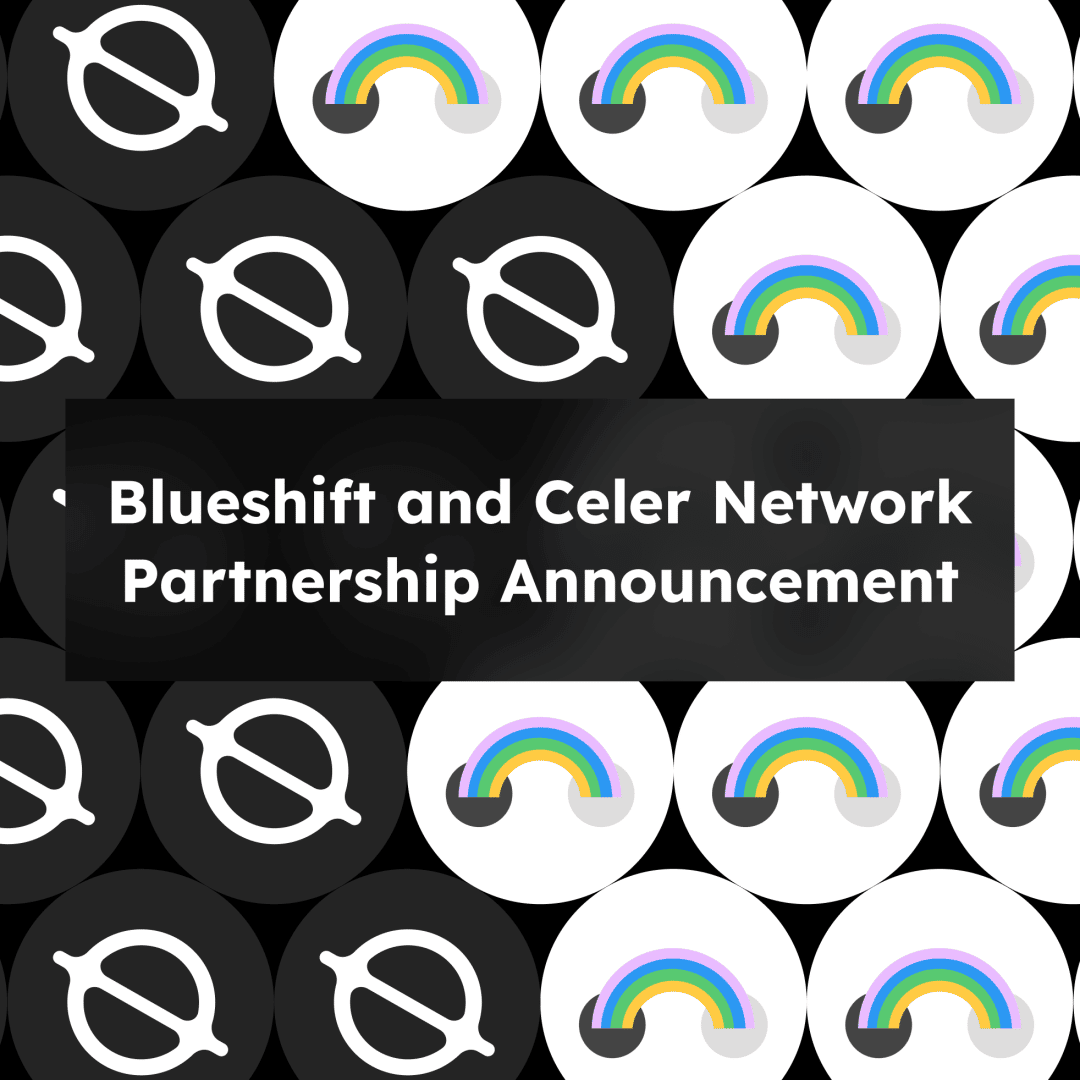 With the launch of Milkomeda Algorand A1 Rollup, Blueshift and our partner Celer have expanded the partnership to include the new A1 rollup. This partnership allows for anyone to use the Celer bridge and move assets to the new Milkomeda A1 Rollup and start swapping on our decentralised exchange (DEX). We're thrilled to be able to move multi-chain assets and provide this level of interoperability to Algorand.
Blueshift and Celer present two portfolios on Milkomeda A1 Algorand: Ecosystem Index (milkALGO, ceBNB, ceWETH, ceAVAX, ceFTM, ceMATIC, ceUSDT) and Stablecoin Index (ceUSDT, ceUSDC, ceDAI, ceBUSD).
Celer has been a long-time partner for Blueshift providing our customers with means of bridging various assets on and off the Blueshift DEX.
Our combined move to Algorand will expose the Algorand blockchain to more users and liquidity via the Celer bridge and our DEX. The move to Algorand also gives users access to Blueshift's multi-chain portfolio DEX, which is unique for the Algorand ecosystem.
Users with BNB, WETH, AVAX, FTM, MATIC and USDT can bridge their tokens to Blueshift and swap them for milkALGO for their initial exposure to the Algorand ecosystem. Over time, the Blueshift team will allow for more Algorand tokens on our DEX, allowing users to take advantage of arbitrage opportunities can get exposure to some of the best projects in the Algorand ecosystem.
About Celer
Celer is an industry leader when it comes to bridging assets between different chains. Their platform has an easy-to-use interface allowing users to bridge and migrate assets from one chain to another within minutes.
Celer is a blockchain interoperability protocol enabling a one-click user experience accessing tokens, DeFi, GameFi, NFTs, governance, and more across multiple chains. Developers can build inter-chain-native dApps using the Celer Inter-chain Message SDK to access efficient liquidity utilization, coherent application logic, and shared states. Users of Celer-enabled dApps will enjoy the benefits of a diverse multi-blockchain ecosystem with the simplicity of a single-transaction UX, all from a single chain.
Simply connect your wallet, choose the chains you wish to bridge and perform your conversions.
About Blueshift
Blueshift is a cutting-edge decentralized exchange that uses portfolio pools instead of regularly traded liquidity pairs. Swaps in Blueshift portfolios are efficient as it has the ability to form virtual pairs within a portfolio using deep liquidity to reduce slippage. Furthermore, the portfolio DEX allows for simple single-token liquidity provisioning making for a simple and easy user experience.
Since Blueshift aims to be interoperable and multi-chain compatible, we will see the ability to easily perform these multi-chain token swaps as Blueshift rolls out to different chains and ecosystems.
When?
The Blueshift team have officially launched the DEX on the Milkomeda Algorand A1 Rollup and users can now provide liquidity to the portfolio pools on the DEX via the various bridges.
Be sure to visit our website, https://blueshift.fi, join our Discord and follow us on Twitter to keep up with our launch. We're looking forward to seeing you in our community.