Blueshift Farms on Algorand A1 Are Now Live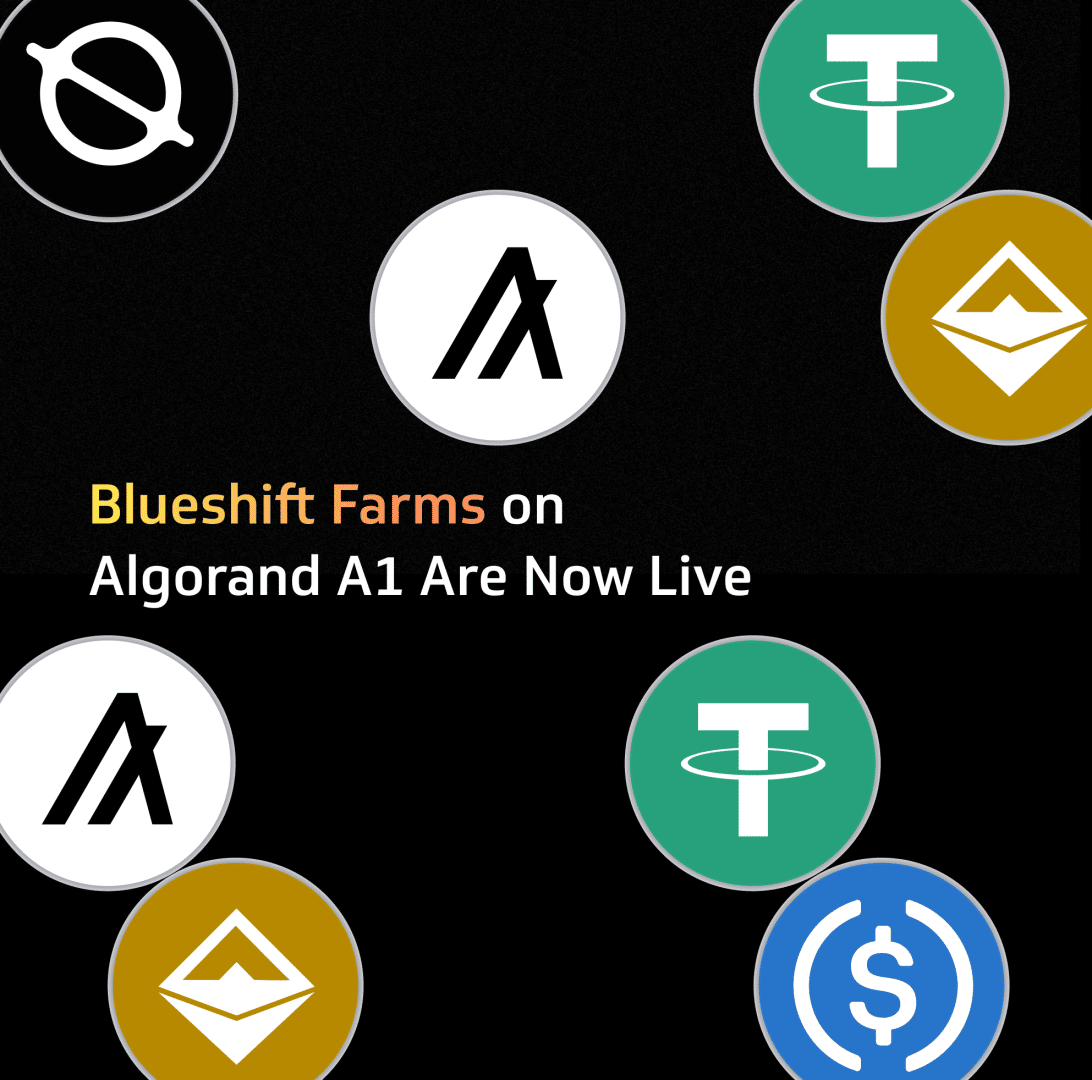 After the successful launch of our decentralised exchange (DEX) on Milkomeda Algorand A1 Rollup, we are happy to announce that we have released farms and yield pools on our DEX. For users looking for new opportunities to lock in their liquidity into various farms, you can now do so.
As the ecosystem grows and more portfolios are added to the DEX, more farming options will be added.
What Farms are Available?
On the launch of our farms on the DEX, you will be able to farm in three different portfolios, the Algorand Stablecoin Index, the Algorand Index and the Stablecoin Index.
In the beginning, these farms will have very high APRs but will balance out over time as liquidity starts coming into the farms
If you'd like to learn more about our farming rewards and our Smart minting system, please visit our documentation website: https://blueshift-fi.gitbook.io/product-docs/product-concept/smart-minting-system
How to Yield Farm?
Yield farming is an easy process on our DEX. Ensure you have some milkALGO in your wallet to pay the transaction fee to enable the farm.
Connect your wallet to the exchange
Navigate to farming, https://app.blueshift.fi/#/farming
Click on ENABLE FARM on the portfolio that you have assets associated with and wish to start farming.
This will start a transaction that will request access to your liquidity pool tokens for the pool.
Sign the transaction, and your liquidity will be staked to the farm.
Now you can sit back and enjoy the $BLUES rewards for providing liquidity and farming on our DEX.
Find Out More About Blueshift
If you have not yet experienced what Blueshift offers, check us out at https://blueshift.fi, where you can find all of our documentation and access our DEX to start trading.
Make sure you follow us on Twitter and join the community on Discord and Telegram.