The Cardano Index is Launched on the Blueshift DEX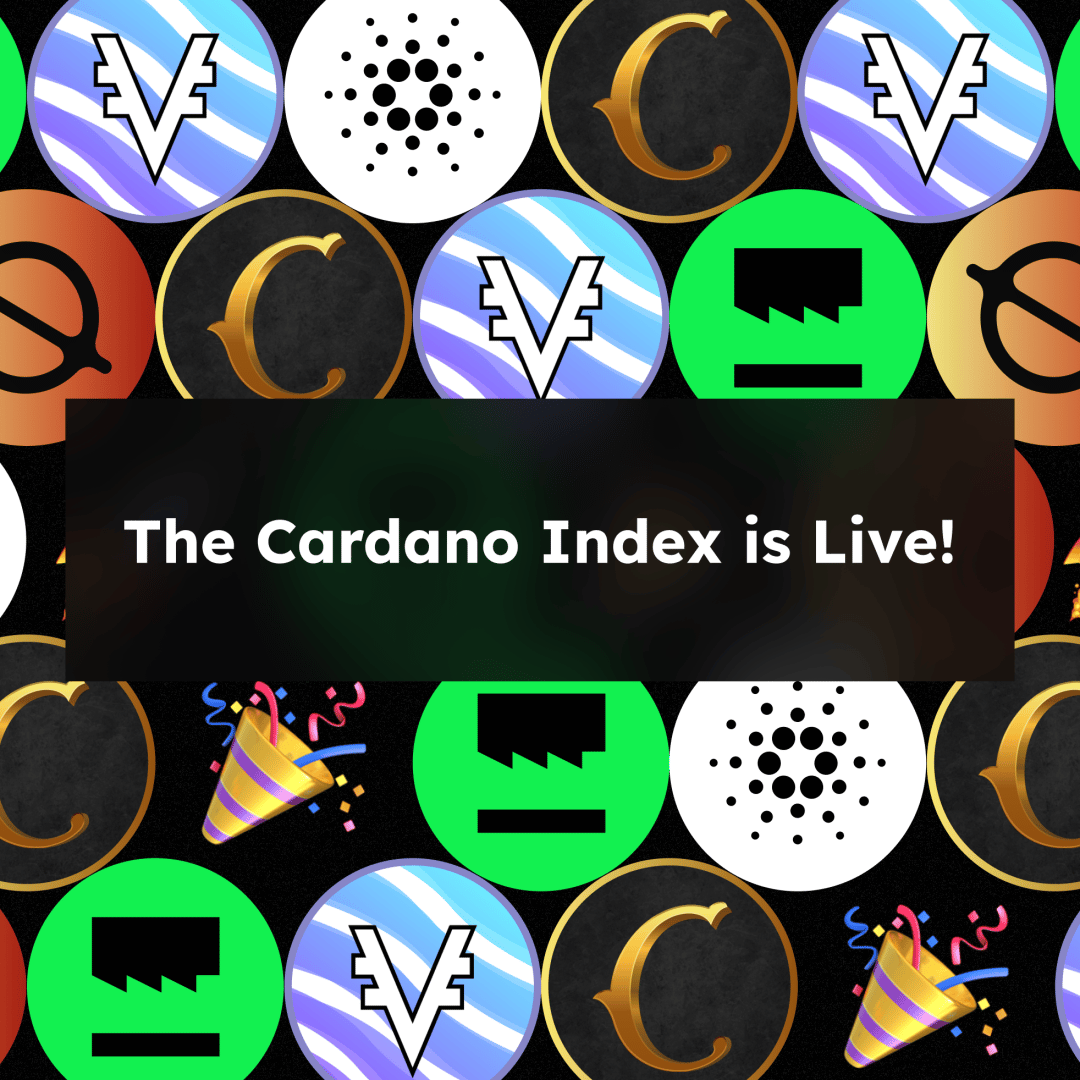 We are thrilled to announce that the Cardano Index has been finalised and is launched on the Blueshift DEX. This marks a major milestone for Blueshift as it is the first major index for a blockchain ecosystem that we have launched. It will act as a performance indicator to the Cardano ecosystem and provide cross-chain exposure to users and the projects.
By being a part of an index portfolio, users can get exposure to the entire portfolio without having to purchase individual tokens while also diversifying, which can help to reduce risk.
We are excited to have VyFinance, NMKR and Cornucopias on board as our initial projects to launch with the Index.
Cross-chain Exposure
As a part of Blueshift's roadmap to become an interoperable cross-chain decentralised exchange, projects that are a part of the ecosystem will benefit from being listed within portfolios on the platform.
Cross-chain interoperability is important because it allows users to transfer assets between different blockchain platforms without converting them into a different currency. This would make it much easier for people to use different blockchain platforms and promote innovation by allowing developers to build applications that can work on multiple chains.
Blueshift aims to be the interoperable layer connecting blockchains and communities, allowing users to gain access to tokens and projects they did not have access to before.
This is especially good for users that want to access the Cardano ecosystem and also for the projects that are building on Cardano and want further exposure to other blockchains and platforms. All three projects that we are onboarding to the Cardano Index have desires to go cross-chain and become interoperable platforms, sharing similar goals to that of Blueshift.
The Cardano Index
In mid-2022, the Blueshift team embarked on a discovery phase for the Cardano Native Token Index portfolio. It resulted in amazing engagement with some of the best Cardano projects and their communities over Twitter as we slowly discovered what the Cardano community saw as the best projects building in the ecosystem.
From our campaign, we narrowed the list of projects down to the top 20 projects. We began a consultation phase where we reviewed and engaged with the projects directly for listing in the Cardano Index portfolio. We finally narrowed it down to three key projects in the Cardano ecosystem that also shared desires for cross-chain interoperability.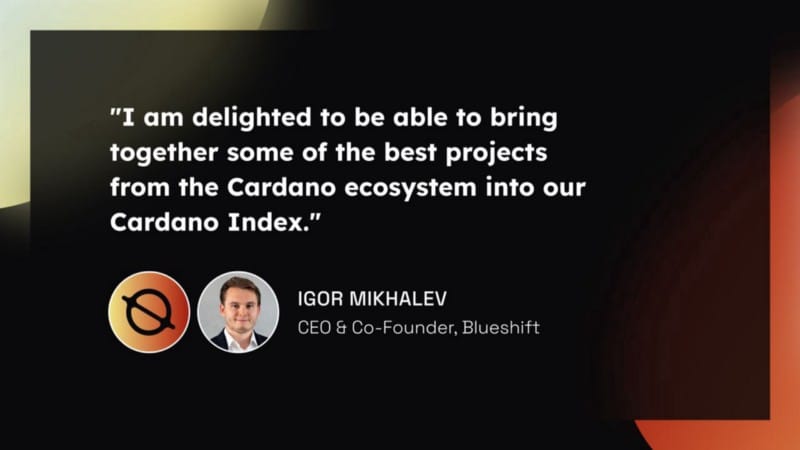 The Cardano Index will be a key performance indicator for the Cardano ecosystem, with the best Cardano tokens and projects being a part of the portfolio. Users from any ecosystem connected to the DEX can get exposure to the Cardano ecosystem by participating in the Index on Blueshift. As the Index grows and matures over time, more Cardano projects can enter the portfolio to be a part of the overall Index.
About VyFinance
VyFinance is a DeFi platform designed for new and experienced users bringing a new approach to the user interface and profit-sharing mechanisms managed by a Neural Net in their liquidity aggregator (Auto Harvester).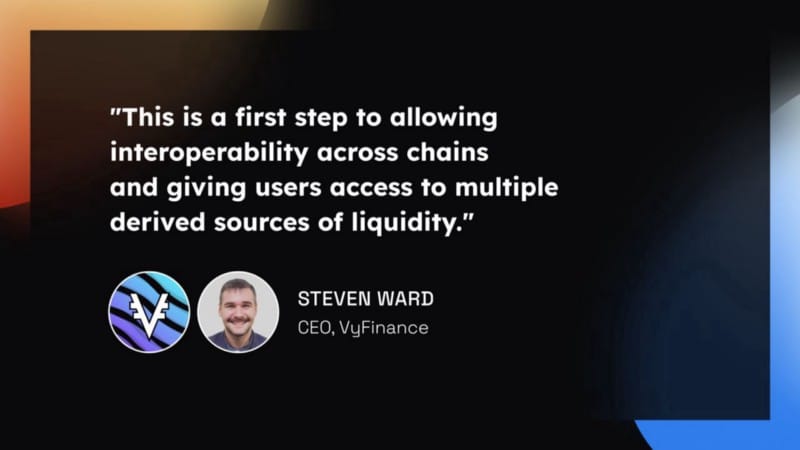 Find out more at vyfi.io
About NMKR
NMKR is the world's leading brand to enable NFT minting on Cardano for a mainstream audience. The easily accessible interface and simple process provide a comprehensive digital art platform to mint, view, and trade NFTs. NMKR has currently minted more than one Million NFTs.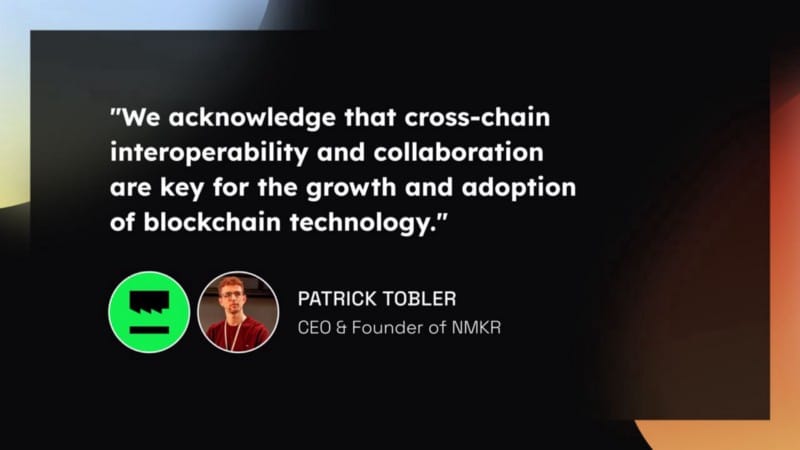 Find out more at nmkr.io
About Cornucopias
Cornucopias 'The Island' is a massive Play-To-Earn, Build-To-Earn, and Learn-To-Earn blockchain-based game where players can be rewarded with and/or own land, properties and other NFT-based assets with real-world value all by playing games in a fun and safe Metaverse.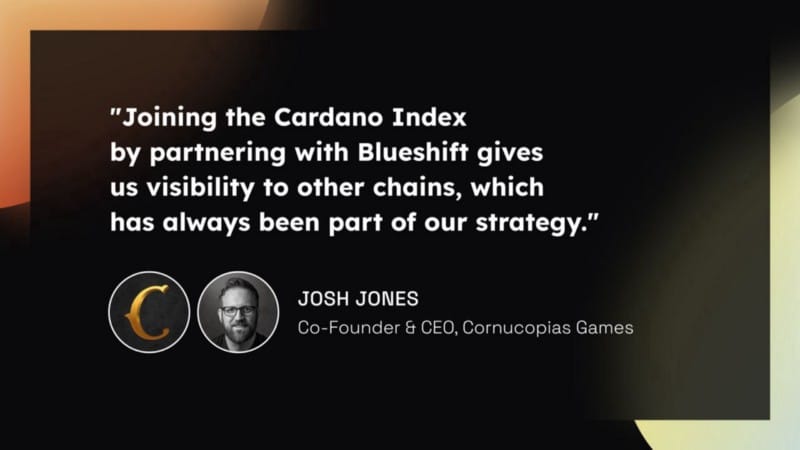 Find out more at cornucopias.io
We are proud to have reached this milestone and look forward to continued success.
We want to extend a huge thanks and welcome to the first projects to enter the Index and look forward to working with them to create more cross-chain collaboration.