Holiday Campaign and Bonus Bounty Program Are Over!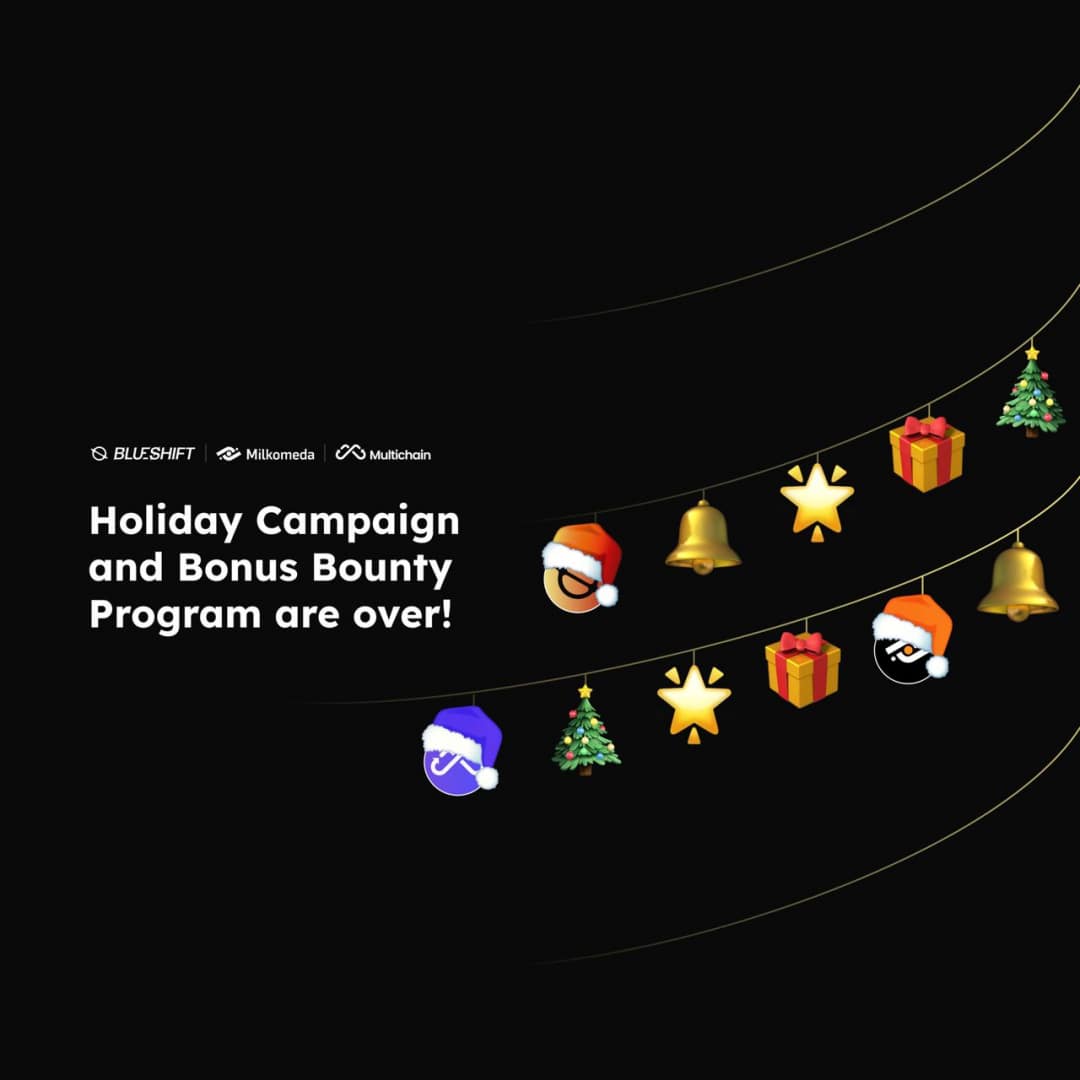 Over the last two weeks, Blueshift, in partnership with Milkomeda and Multichain, ran the Holiday Liquidity Provisioning Competition with an ambitious goal of moving $1M USD worth of liquidity to the Milkomeda and the Blueshift decentralised exchange (DEX). If users provided enough liquidity over the two-week period, it would unlock $30,000 USD worth of rewards which would have been distributed to all the participants in the competition.
We saw great engagement with new and existing users on the Blueshift DEX, along with an uptake in usage of the Multichain bridge, which allowed users to move assets from many popular chains to Milkomeda and provide liquidity to our DEX.
Unfortunately, we didn't see the total value locked (TVL) increase to our $1M USD goal. Still, we did see other metrics such as usage, engagement and, of course, the spreading of the Blueshift name to various other ecosystems that we haven't had the opportunity to explore before, along with educating these users on our unique technology and portfolio-based DEX.
As a part of the competition, we also ran a Bonus Bounty Program, which helped guide new users through the DEX by stepping them through various tasks to bridge assets and provide liquidity to the DEX. For users that worked through the bounty program, they had a chance to earn a share of $5000 USD in rewards made up of $4000 milkADA and $1000 milkALGO tokens. This $5000 bonus reward worked independently of the goal of $1M TVL for the DEX.
We are currently working through all of the competition results to ensure that they are no fraudulent or incorrect results submitted by users. When complete, we will distribute the bonus rewards to all participants.
Be sure to follow us on Twitter and join our community on Discord and Telegram to keep up to date with announcements.
We'd like to thank all of our partners for working with us on the campaign, all the participants of the competitions and bounty program and all of our dedicated user base that has been supporting us from the very beginning.