Introducing Revuto to the Cardano Startup Index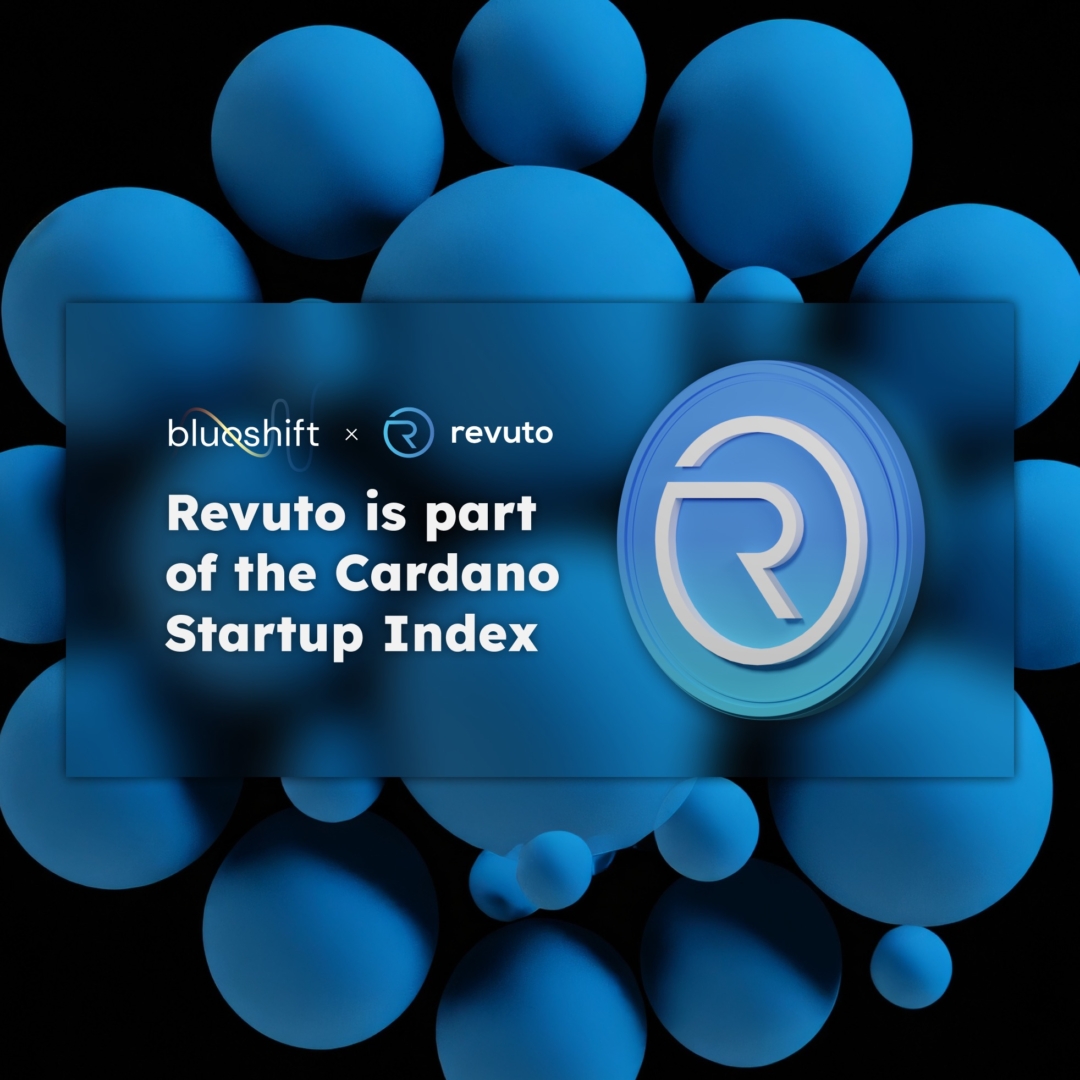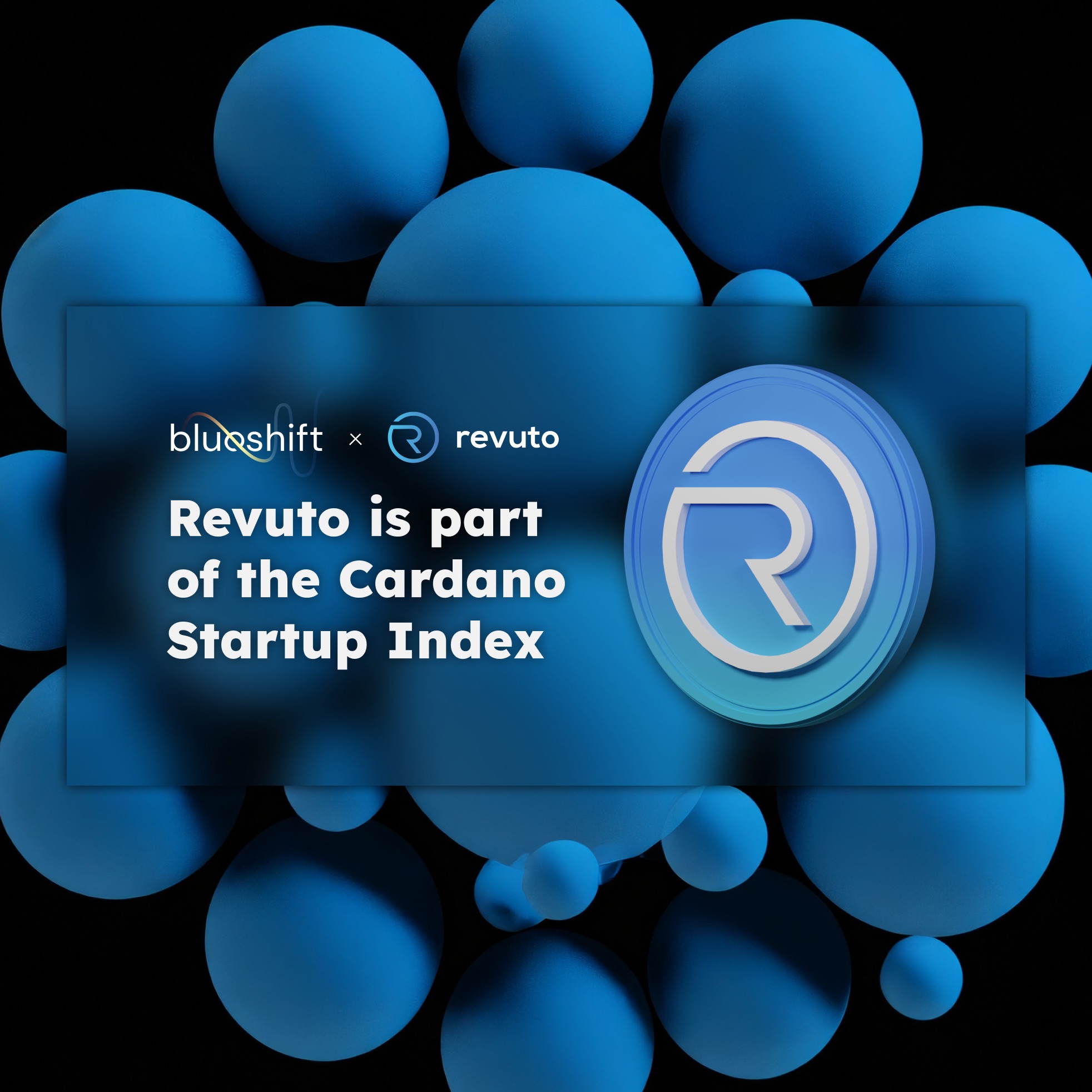 The Cardano Startup Index is akin to a launchpad for up-and-coming projects within the Cardano ecosystem. It acts as a collective showcase, highlighting projects that are not only innovating on the Cardano blockchain but are also stretching beyond and growing towards becoming multi-chain projects. The goal is to identify, support, and promote these projects to a broader audience, thereby encouraging their growth and the diversity of the blockchain ecosystem.
The Index provides visibility for these startups and connects them with potential investors and users interested in the evolving landscape of blockchain technology. By featuring in the Cardano Startup Index, projects can gain credibility, attract attention, and leverage the network effect of being associated with other promising ventures.
Following the introduction of Paribus, the Cardano Startup Index is excited to announce its next partner, Revuto.
Revuto is a dynamic project that brings a novel approach to subscription management on the blockchain. With the ethos of giving control back to the users, Revuto allows for a seamless and user-friendly way to manage, approve, block, or postpone payments for subscriptions, all within the Cardano ecosystem.
By integrating with the Cardano Startup Index, Revuto is set to benefit from increased exposure and the opportunity to demonstrate its utility to a wider, cross-chain audience. This partnership is not just a milestone for Revuto but also for the Index, as it adds to the diversity and strength of the portfolio, showcasing the multifaceted innovation taking place on Cardano.
Learn More About Revuto & Subscription Management
Revuto is a pioneering Web3 payment and subscription management platform that simplifies and optimizes the way users manage their subscriptions. In a time when the subscription economy is rapidly growing and consumers are signing up for access to more services than ever before, Revuto offers a solution that will keep people in control of what they are spending and give them the opportunity to pay less for and earn money from their subscriptions. Revuto debit cards that support crypto payments will enhance the platform's existing subscription management app and help put an end to problems like falling into free trial traps, forgetting to pay for a service you need, and remembering to remove auto-renewal for one that is no longer used. The fintech company is dedicated to providing subscription management that everyone will benefit from.
More About Blueshift and Cross-chain Swaps
Blueshift is a decentralised exchange propelling the future of interoperable cross-chain transactions within the DeFi space. It introduces BluesChain, a protocol allowing for fast, capital-efficient swaps across a multitude of cryptocurrencies and blockchains, all without centralized authority​​. Built on the Cosmos SDK and utilizing the Tendermint consensus algorithm, it ensures security and speed, enabling tokens from local portfolios to be swapped across chains with a single transaction​​.
BluesChain stands out by not relying on wrapped assets, thus reducing hack risks associated with bridge vulnerabilities​​. It employs a cross-chain portfolio for direct swapping routes between blockchains, enhancing swap efficiency and capitalizing on cross-ecosystem liquidity​​. Additionally, BluesChain functions as an independent blockchain with its own validators, providing community incentives and paving the way for further decentralization​​.