Blueshift is Launched on Algorand ?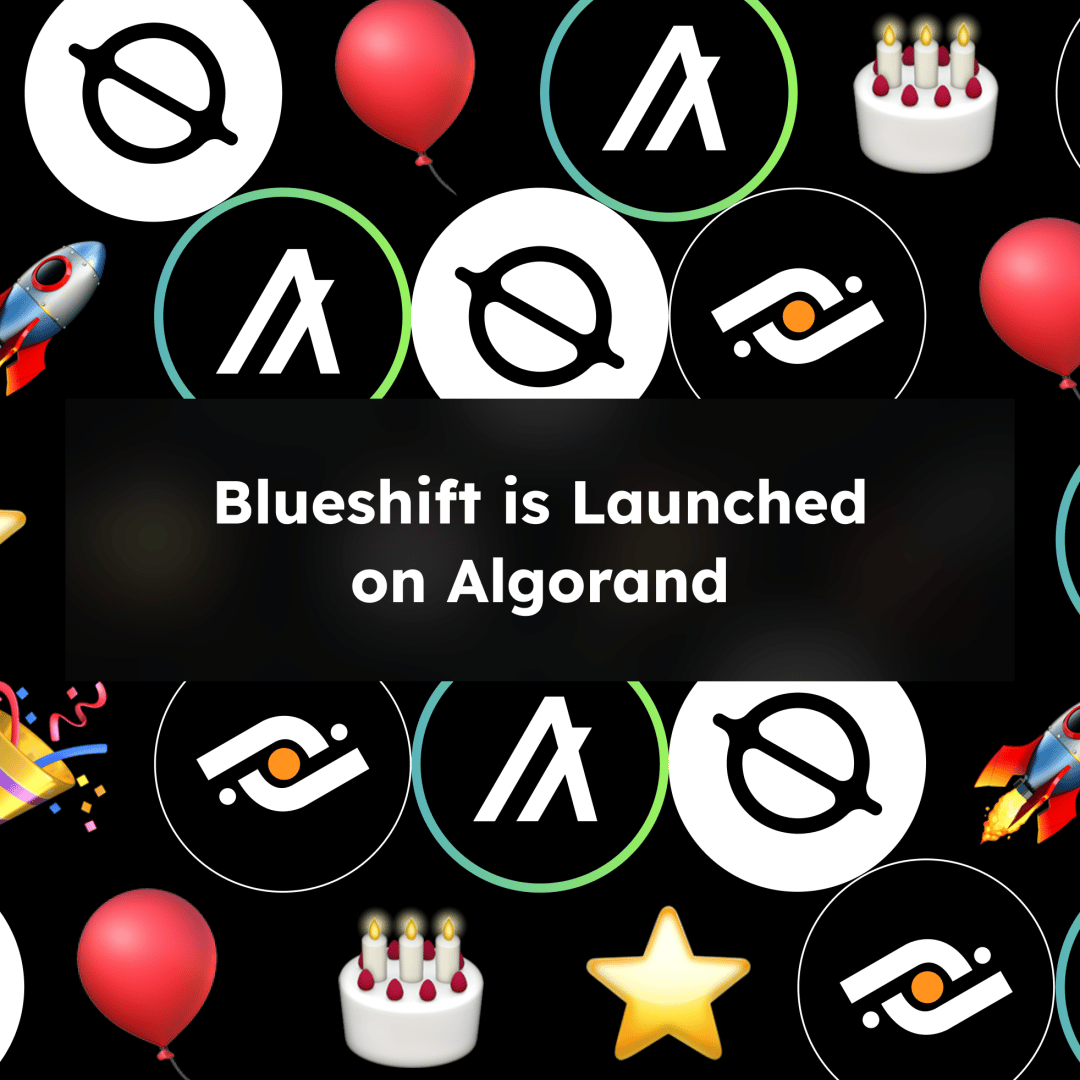 Blueshift is proud to announce the launch of our decentralised exchange on Milkomeda Algorand A1 Rollup. The Algorand community will not only benefit from additional liquidity, but also closer engagement with the Cardano community and the ability to bridge assets from other chains via our partners. Our unique portfolio technology will bring decentralized finance to a new level on Algorand and beyond!
Algorand is the most sustainable blockchain out there and we are proud to unify it with the community-driven ecosystem of Cardano, thereby creating a connection that can fundamentally change the world of crypto. Synergies will be created through our partners, users and supporters who share the same ideals and aspects as the Algorand ecosystem. Our research and unique protocol will be the linking point between ecosystems that aspire for a positive long-term impact.
Synergies
With interoperability and cross-chain initiatives dominating the current conversations around the next big wave of DeFi, Blueshift is expanding its strong relationships with partners to leverage the arising momentum. These partnerships include players who bring complementary capabilities and technologies to the table, thereby creating a strong alliance focused on interoperability.
Milkomeda is the layer-2 solution on which Blueshift provides its innovative portfolio approach to decentralized exchanges. After having successfully introduced an EVM-compatible rollup to Cardano (C1), Algorand will be the next destination for both Blueshift and Milkomeda. With the launch, we will see Ethereum Virtual Machine (EVM) capabilities delivered to the Algorand blockchain. EVM brings many things to Algorand, including developers, development tools, liquidity and users in different blockchains looking for new opportunities in the Algorand ecosystem.
Blueshift`s partnerships also include bridges, which are spearheading the current trend towards interoperability. With Celer and Multichain, for example, Blueshift shares a successful history that is manifested in portfolios that provide users with tokens and liquidity from other chains. Both Multichain and Celer are interoperability protocols, which connect ecosystems and,thus, help create the critical infrastructure for web3 applications.
All of these synergies between Blueshift and our partners are being delivered to the Algorand ecosystem giving users exposure to cross-chain capabilities via our partners.
We're proud to be a vital part of the infrastructure to make this all possible.
The Blueshift Advantage
Blueshift brings many advantages to Algorand with its portfolio-based DEX that isn't seen elsewhere in the cryptocurrency market.
With our unique portfolio-based DEX, we can provide optimised swaps with low slippage, the ability to provide a single asset for liquidity provisioning, virtual pair technology, portfolio-managed pools and excellent farming options with our smart minting technology.
Blueshift's portfolio pools are created with a group of tokens as opposed to single traded pairs. The portfolio is advantageous because more liquidity can be drawn upon when a swap is actioned. With more liquidity the less slippage for swaps on our DEX.
The other advantage is that a user can provide a single token to the DEX instead of needing to sell tokens to create a trading pair. Single token liquidity provisioning creates an easier user experience.
Blueshifts's portfolio pools act similar to Exchange Traded Funds in that they provide an easy way for users to get exposure to a collection of managed tokens without needing to do deep research, as Blueshift provides portfolios of the best tokens for various ecosystems.
The smart minting system and optimised APR system controls inflation in the ecosystem, ensuring users get a high APR on their staked assets on our DEX without flooding the total supply.
All these innovations are being delivered to the Algorand ecosystem, and we can't wait for you to all experience decentralised finance via our platform.
Get Started with Blueshift!
If you have not yet experienced what Blueshift offers, check us out at https://blueshift.fi, where you can find all of our documentation and access our DEX to start trading.
Make sure you follow us on Twitter and join the community on Discord and Telegram.