Bridging ADA & Cardano Assets to Blueshift Directly from our UI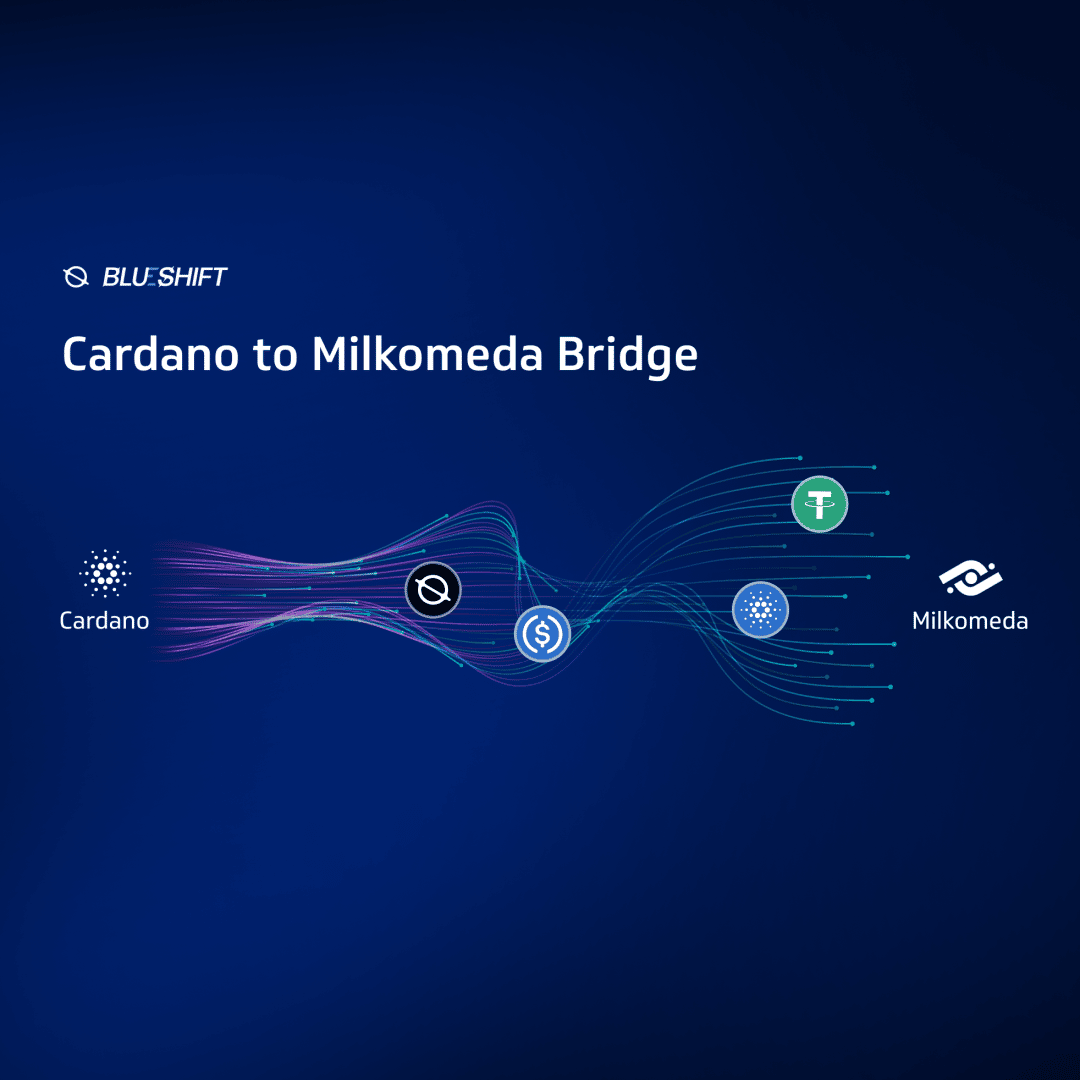 Bridges are an important and somewhat overlooked part of the blockchain and DeFi ecosystem. It isn't the most glamorous part of DeFi. Still, it surely is important to allow highly desirable assets the ability to move from blockchain to blockchain without being sold or moving through a centralized exchange to do so.
To create an interoperable ecosystem, you need bridges that can handle the movement of digital crypto assets from one chain to another. This is especially important for Layer 2 blockchains (or sidechains) which usually contain mostly bridged assets from other (Layer 1) chains. Let us consider the Milkomeda bridge between the Cardano mainnet and the Milkomeda C1 sidechain. Recently Blueshift has added support for this bridge directly in its user interface.
This allows ADA and Cardano native tokens to easily be moved from Cardano to the Milkomeda side chain.
Before, only selected Cardano wallets (namely, Flint and Nami) supported this bridge. Now, with the help of Blueshift, users can access bridging with Yoroi, Eternl, Typhon, and Cardwallet, as well as existing support for Nami and Flint. Integrating directly into our portfolio-based decentralized exchange interface makes the user experience much easier. Cardano users can now simply connect their Cardano native wallet and bridge assets within a few clicks.
This bridge is part of Blueshift's overall plan and strategy as we start to build and deploy our Cardano native token portfolio, which will contain some of the most popular tokens in the Cardano ecosystem.
The bridge will allow any user to move those digital assets over and provide liquidity to earn yield farming rewards or simply swap for other tokens on our exchange.
We're excited to bring this feature directly to our DEX and will improve it as a two-way bridge to move assets back and forth in either direction. We also plan for further integration of other bridging protocols, including Celer, Multichain, and Nomad, directly into our user interface.
For those new to Blueshift or who have not yet used a bridge to move assets to a different blockchain, we have created a step-by-step tutorial on how to use the Blueshift bridge.
The future of decentralized finance will be interoperable with DEXes and DeFi protocols, able to pull liquidity from many blockchain sources.
Please share your experience with us and let us know what your experience is like using Blueshift.