Introducing Blueshift Team Members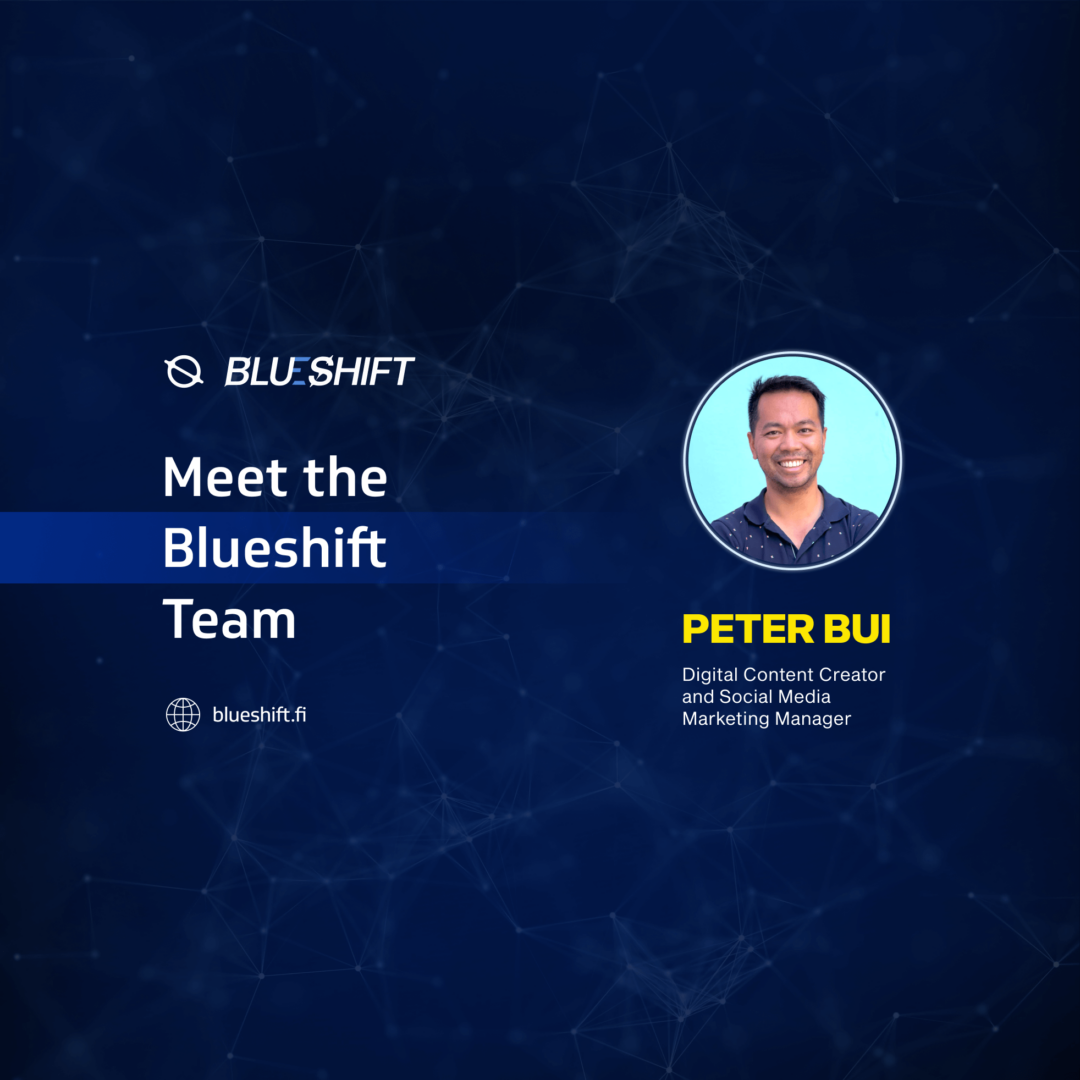 Behind all of the technical aspects of blockchain and decentralised finance (DeFi) is the human element and the people that work tirelessly on building bleeding edge technology and pushing the boundaries with what is possible with blockchain technology and DeFi.
We are now starting a series that will be highlighting the people behind Blueshift making DeFi possible.
Our first team member highlight post is with our latest team member hire, Peter Bui, who we have the pleasure of integrating with our internal marketing team.
Peter has been a long-time member of the Cardano community along with being a well know Ambassador for Cardano and other projects. He runs a YouTube channel and audio podcast called Learn Cardano.
He joins the Blueshift team as a content creator and social media manager to help grow and engage with a wider audience. He brings his years of experience in search engine optimisation, social media marketing, and other creative skills in video and content creation.
Working closely with the other marketing team members, including Xena, Sergh and Chucky, we will be creating more educational content, learning and engaging with Blueshift users and putting together some exciting events.
"I'm excited to work with such a great team and product. Being Cardano focused but also being able to be a multichain DEX is very exciting, and I see Blueshift as a key player in the Cardano ecosystem and beyond." — Peter Bui
You'll find him managing Blueshift Twitter Spaces and on the Blueshift YouTube channel.
Make sure you follow Blueshift on Medium to keep up to date with all the technical updates and this new meet the team series.