Ensuring Seamless Liquidity on Our Decentralized Exchange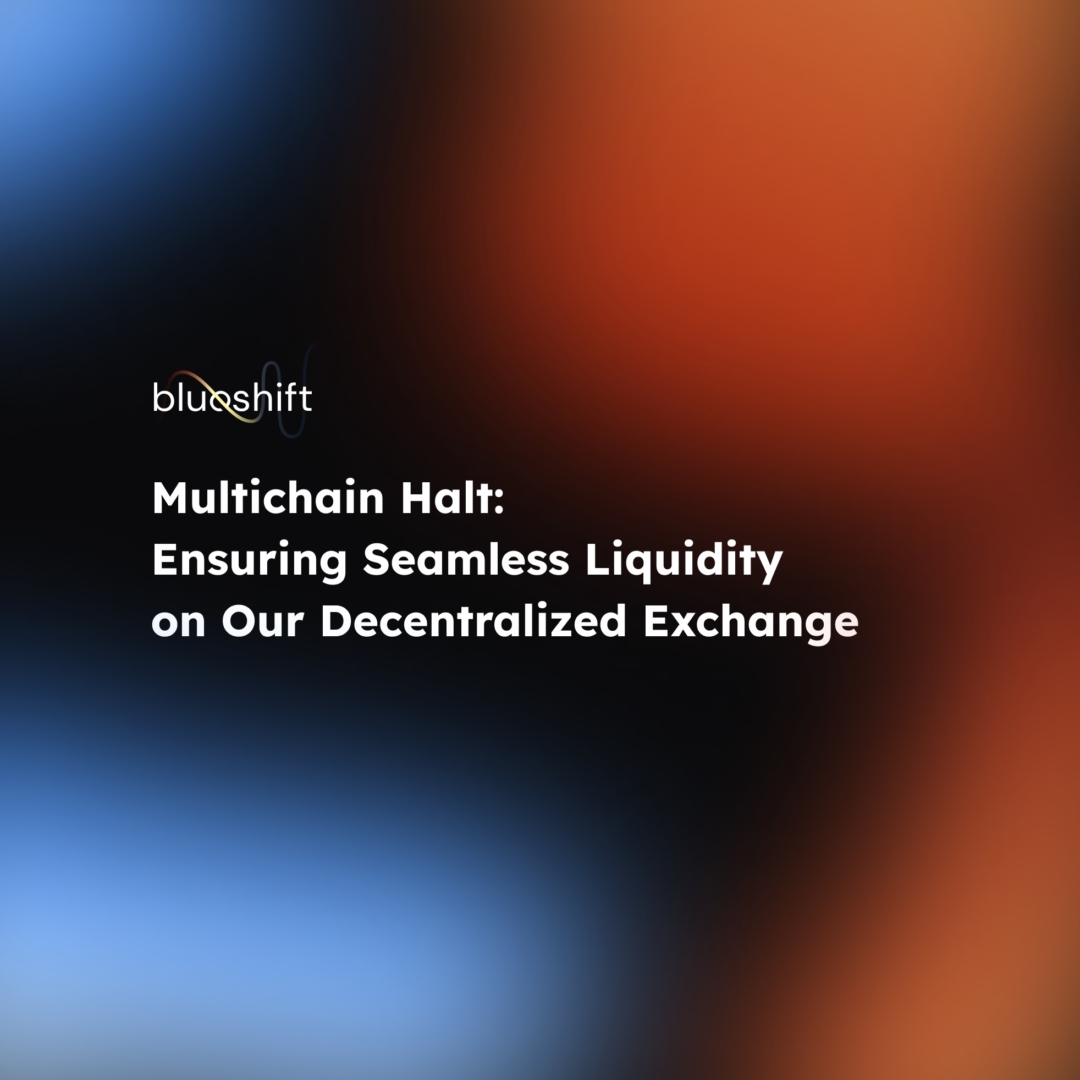 In recent news, Multichain, the platform facilitating wrapping and bridging services across the crypto ecosystem, has halted its operations with no signs of returning, causing inconvenience for users. As a result, the Blueshift team has taken proactive measures to address the situation and ensure uninterrupted functionality on our decentralized exchange (DEX). 
Impacted Tokens and Withdrawal Limitations
We understand that this situation affects users holding $BLUES tokens on Kava and Milkomeda Algorand A1 rollup chains. Since Multichain has stopped its services, the movement of tokens remains restricted. We advise users not to withdraw their rewards and allow them to accumulate while deploying our cross-chain farming and staking capabilities. Once these capabilities are enabled, you will regain the ability to move your $BLUES tokens back to the Milkomeda Cardano C1 chain and bridge over to Cardano.
Our Commitment to a Seamless Solution
We sincerely apologize for any inconvenience caused by this unexpected disruption. Rest assured, our team is actively implementing the best possible solution to empower users to perform swaps and seamlessly move liquidity within our ecosystem. Our focus is on creating a bridgeless cross-chain swap infrastructure that eliminates reliance on external bridges, ensuring greater reliability and accessibility for all users.
Multichain's recent halt of services highlights the urgent need for our solution—bridgeless cross-chain swaps and liquidity aggregation. We are providing a more robust and resilient ecosystem by developing an advanced infrastructure that doesn't rely on third-party bridges. Our aim is to empower users to freely move liquidity across multiple blockchains without being hindered by the limitations of external services.
We appreciate your patience during this transitional period and assure you that our priority is to deliver an improved user experience on our platform.
Stay tuned for further updates on deploying our enhanced cross-chain farms and yield pools as we look forward to unlocking the full potential of liquidity movement within our ecosystem. Thank you for your continued support and trust in Blueshift. If you have any further questions or concerns, please don't hesitate to contact our support team, who will be more than happy to assist you.