Introducing $BLUES Week: Enhancing Liquidity Provisioning on Blueshift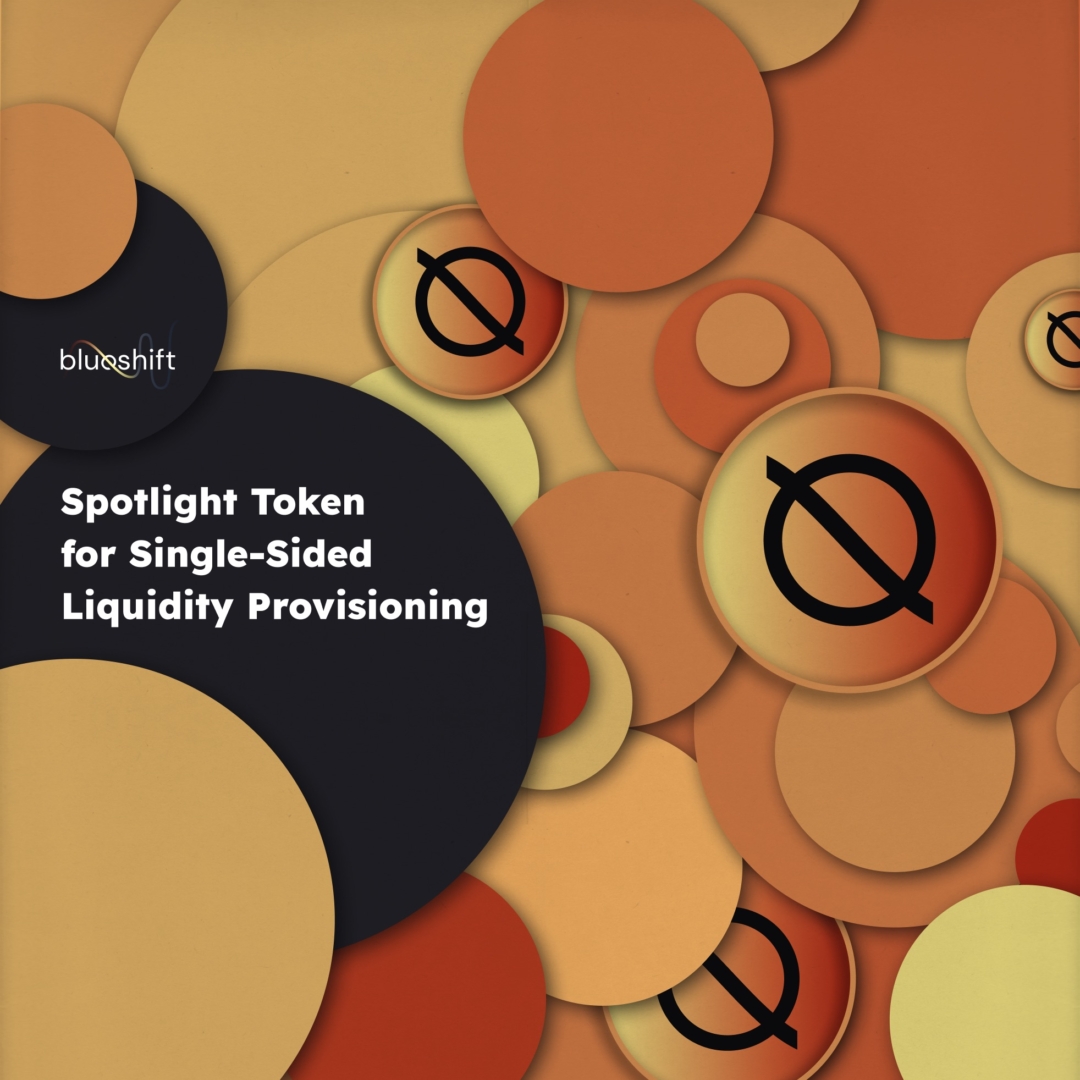 Blueshift, the decentralized exchange, is excited to announce $BLUES Week—a special event aimed at optimizing liquidity provisioning opportunities. With the recent introduction of the single-sided liquidity interface to our platform, it is now easier than ever to identify and capitalize on liquidity provisioning without price impact.
During $BLUES Week, we will be highlighting the $BLUES token on the Blueshift exchange. To facilitate seamless liquidity provision with no price impact, we have adjusted liquidity weights in portfolios across three different ecosystems: Cardano C1, Algorand A1, and Kava. If you've been considering moving liquidity into our DEX using $BLUES tokens, now is the perfect time to seize this opportunity.
How to Provide Liquidity with $BLUES
Providing liquidity is easy! Especially with the new single-sided liquidity interface.
Simply navigate to the DEX and choose the chain you wish to use, Cardano, Algorand or Kava.
Then navigate to Invest > Single token invest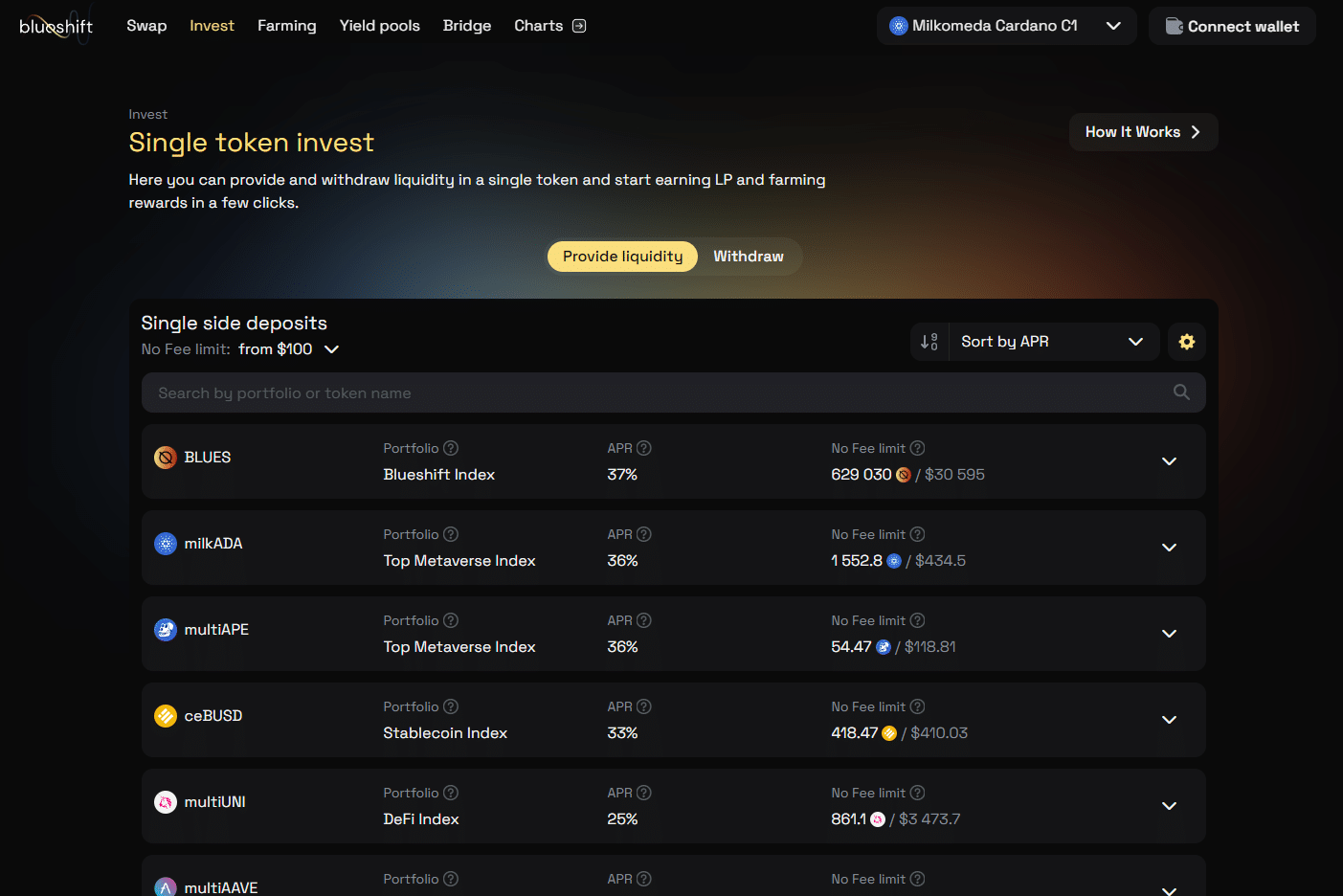 Here you will be presented with all the best options in terms of liquidity provisioning on our DEX. Click and expand the option for $BLUES.
Enter the amount you wish to add and then click on Provide Liquidity.
Approve your transactions and you have successfully provided liquidity to the DEX using $BLUES token.
About the $BLUES Token
The $BLUES token is a Cardano native token with roots in the Cardano ecosystem but has been bridged to various different chains including the Milkomeda Cardano C1 sidechain, Milkomeda Algorand A1 rollup and the Kava blockchain. The $BLUES token serves as both a rewards and governance mechanism for the Blueshift decentralized exchange. Users who provide liquidity to our DEX are rewarded with $BLUES tokens. Additionally, these tokens function as governance tokens, enabling users to actively participate in protocol decisions by submitting and voting on proposals.
Furthermore, with the introduction of BluesChain—a protocol built on the Cosmos SDK that powers cross-chain swaps on Blueshift—exciting opportunities await those interested in running validator nodes for the network. Validators will be required to stake $BLUES tokens to contribute to the operation and security of the network.
Where to Trade $BLUES
Trading $BLUES tokens is conveniently available across various platforms. As a Cardano native token, you can trade $BLUES on several decentralized exchanges within the Cardano ecosystem, including Wingriders, Minswap, and VyFinance. For those preferring centralized exchanges, the token is listed on the MEXC exchange. Additionally, you can directly trade $BLUES tokens on our own exchange, which supports multiple blockchains.
Join us during $BLUES Week to take advantage of enhanced liquidity provisioning opportunities and explore the exciting prospects of the $BLUES token within the Blueshift ecosystem.