Introducing the Blueshift Referral Program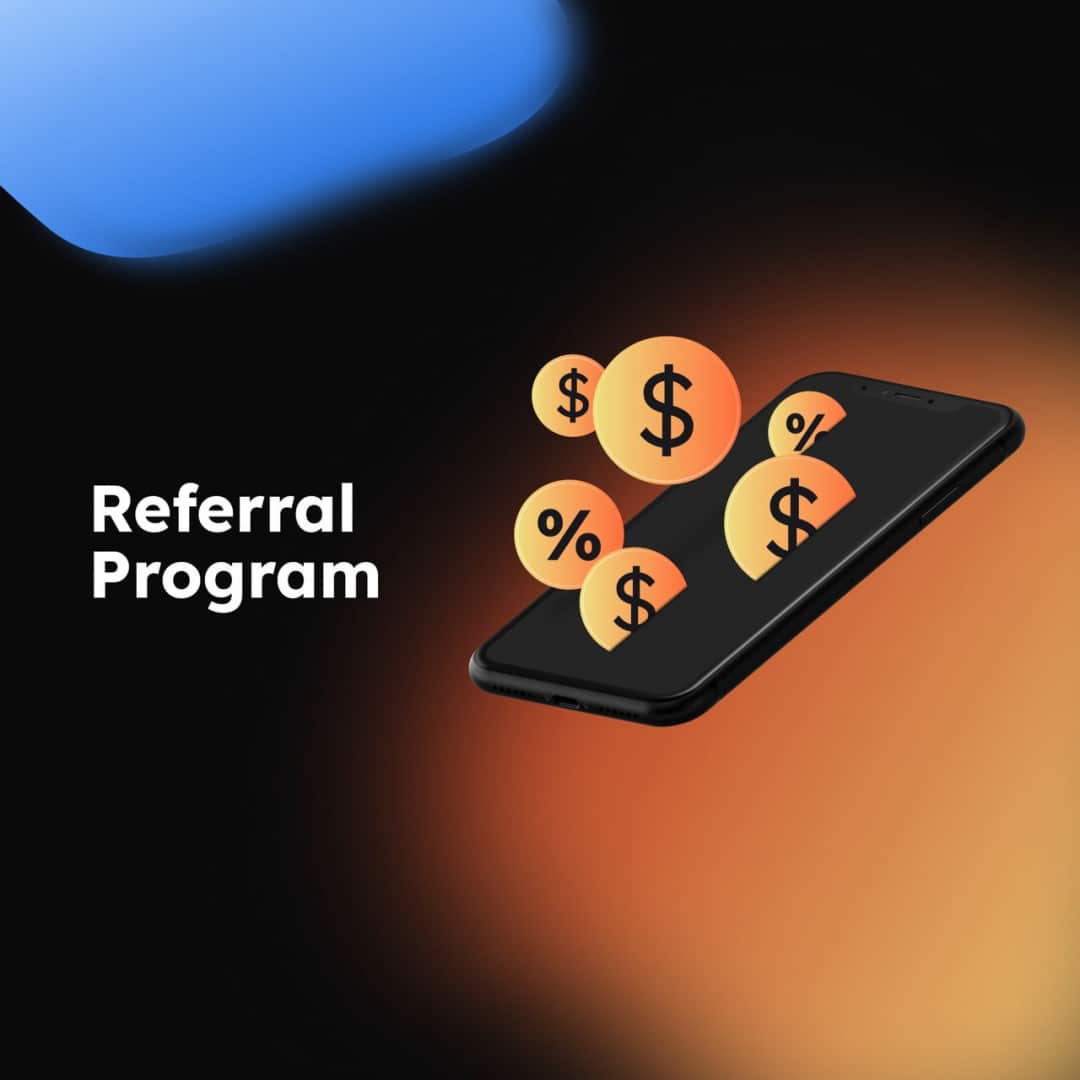 We are thrilled to introduce the Blueshift referral program, allowing both referrers and referrals to receive additional $BLUES token Rewards when joining and using the Blueshift decentralised exchange.
This system was developed by the team to show appreciation for our many users who create content and help spread awareness of our DEX and to help achieve the goals of hitting 200M USD and 500M USD in TVL as a part of Blueshifts Smart Minting System. Reaching the goals of the Smart Minting System will ensure that there is a price protection mechanism for BLUES holders that are farming and providing liquidity to the DEX.
With this reward program, enthusiastic users will be incentivized to increase their contribution to the Blueshift ecosystem and can earn more Rewards for referring more users.
The referral feature is now available to all users engaging in our decentralised exchange, across various networks, including Cardano and Algorand and soon Kava and any future blockchain integrations.
To take advantage of this program, users can obtain a unique referral link from our referral page. They should use this link whenever creating content, mentioning us on social media, or referring someone directly to the exchange. A tracking system will monitor and record who has signed up through the referral link and provide liquidity to distribute rewards accordingly.
Every user, new or existing, can benefit from an additional payout on top of their rewards. Inviting friends along with providing liquidity can earn you 12.5% more each cycle when your rewards are claimed by your referees. Newcomers who provide liquidity are also eligible for 12.5% extra rewards across pools. Make sure you don't miss out on these great offers by joining our platform today!
This new referral reward system will help foster an even more vibrant Blueshift community, and we look forward to rewarding our most passionate supporters.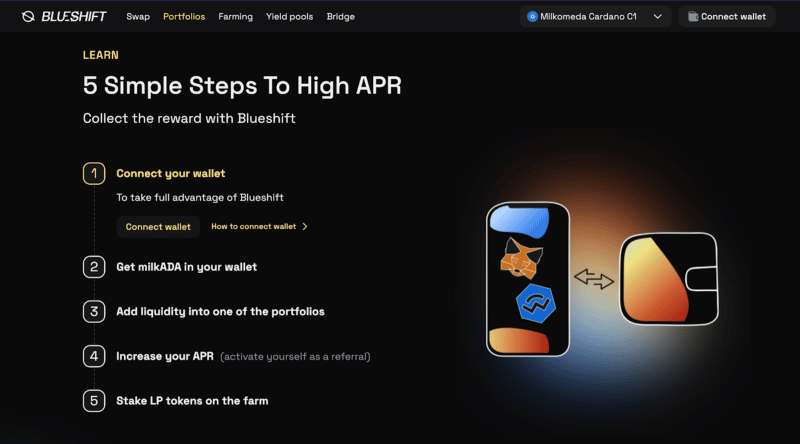 Learn More About Blueshift
Blueshift is a leading, cutting-edge decentralised exchange built on Milkomeda with multichain capabilities. It allows for the cross-chain movement of liquidity, efficient swaps, and single token liquidity provisioning and is also the host of unique portfolio pools. This is all facilitated through a simple and fast user experience.
The unique setup of portfolio pools allows Blueshift to create groups of tokens, rather than pairs of tokens, for its automated market maker. In addition, portfolio pools allow for high capital efficiency when performing swaps, and with more liquidity available for a swap there is less slippage. Low slippage and low impermanent loss are possible as the DEX uses virtual pairs, where an optimal amount of liquidity can be used to form the swap.
The portfolio itself acts as an indicator of the performance of that particular portfolio type across an ecosystem, with its total locked value going up and down with the market price fluctuations.
Single token liquidity provisioning is also possible with the portfolio pool configuration. Since portfolios aren't tied to pairs, users can easily provide liquidity with the single token they may have.
Lastly, Blueshift's ability to go cross-chain allows its users to move liquidity across different ecosystems and blockchains with the help of our bridging and cross-chain partners, like Multichain.
Find out more about Blueshift on our website: https://blueshift.fi